'A bit of dead cat': Labour MP dismisses claims Corbyn backed IRA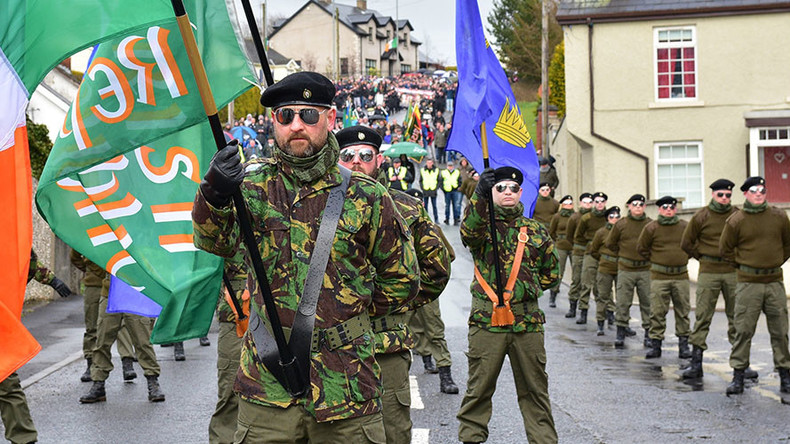 Claims by the press and Conservatives that Labour leader Jeremy Corbyn supported the IRA have been dismissed as baseless slurs by Shadow Education Secretary Angela Rayner.
"I think it's a bit of dead cat because the Conservatives know at the moment they are on the rack, because they are trying to bring in a dementia tax which will hurt older people," Rayner told the Independent on Monday.
"Jeremy Corbyn on [the Sky News program with] Sophy Ridge did condemn the bombing [by the] IRA, he did condemn that bombing and he was quite clear about that.
She said Labour had a "proud record" of bringing together the peace process in Northern Ireland.
Corbyn was involved in the Troops Out Movement, a diverse campaign which is generally held to have been pro-Republican rather than pro-IRA.
In an interview on the Rupert Murdoch-owned Sky News channel on Sunday, Corbyn was asked to condemn the IRA specifically.
He went further by condemning all the violence on all sides which wreaked havoc in Northern Ireland and on the British mainland during the conflict.
"There were Loyalist bombs as well. I condemn all the bombing by both the Loyalists and the IRA."
"I recognized that you had to bring about a peace process in Ireland. I did my best to assist in that process and that is the way you bring about peace anywhere in the world," he said.
Opponents of Corbyn have often linked him with support for the IRA.
He was one of the first British politicians to invite Sinn Fein leaders Martin McGuinness and Gerry Adams to Parliament. Sinn Fein was viewed as the political wing of the IRA.
According to a report by the Telegraph – which is owned by the billionaire Barclay brothers – MI5 went as far as opening a file on Corbyn but appears to have found no actionable evidence to indicate he was a supporter of, or collaborator with, the IRA.
However, speaking to the Irish News Letter publication on Monday, current Northern Ireland Secretary James Brokenshire said of Corbyn and Shadow Chancellor John McDonnell: "Their complete failure unequivocally to condemn terrorism, and to attempt to contextualize it, are deeply worrying coming from two people who in just over two weeks seek to be entrusted with the security of the United Kingdom."