Corbyn condemns IRA & British Army violence in Troubles, lauds peace process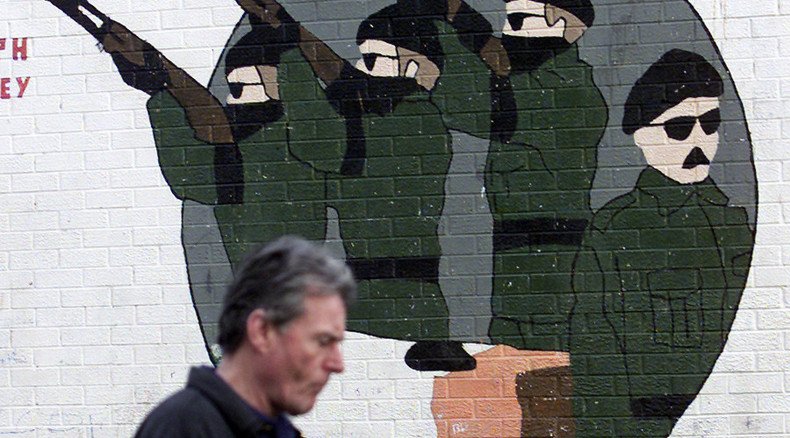 Labour Party leadership frontrunner Jeremy Corbyn has condemned violence on both sides of the Northern Irish Troubles and all bombings, no matter their origin, following claims among rivals that he refuses to denounce the Irish Republican Army (IRA).
In a BBC Ulster interview he was repeatedly asked to condemn the IRA, but went further – condemning violence on all sides and bombing in any circumstances.
"I condemn all bombing, it is not a good idea, it is terrible what happened," the Islington MP told the broadcaster.
Repeatedly challenged in a combative interview, Corbyn maintained his position.
"Look I condemn what was done by the British Army as well as the other sides as well [sic]. What happened in Derry in 1972 [Bloody Sunday] was pretty devastating as well," he said.
Corbyn famously maintained contact with senior figures in Sinn Fein in the wake of the Brighton Bombings in 1984, even bringing Gerry Adams and other senior figures to the UK to engage in dialogue in the week after the attacks.
"Quite simply, I maintained contact with Sinn Fein and believed that there had to be a political, not a military, solution to the situation in Northern Ireland," he explained.
Asked if he thought there was some form of parity between the IRA and the British Army, he pointed to the actions of governments of the day.
"Well, in a sense, the treatment of IRA prisoners, which made them into virtual political prisoners, suggested that the British government and the state saw some kind of almost equivalency."
Asked about his choice to continue speaking to republican leaders during the conflict, he recalled the role of the Labour government and other parties in ending hostilities.
"The British government developed that process, the Labour Party developed that process, and eventually we had agreement between the SDLP and Sinn Fein, which was the important step forward, and then the historic agreement between the generality of the Unionists and the generality of the republican movement."
"We got the two ceasefires and eventually the Belfast agreement. Northern Ireland has taught the whole world an awful lot about resolving conflict by understanding the historical process of both communities," he added.
Corbyn recently suggested a similar tactic of negotiation and politics when asked how he would deal with Islamic State (IS, formerly ISIS/ISIL).
"We should look very seriously, very urgently, at the money that ISIL have got, the arms ISIL have got and the export of oil that ISIL is making," he told the BBC on Tuesday.
"I would want to isolate ISIL. I don't think going on a bombing campaign in Syria is going to bring about their defeat, I think it will make them stronger, so I'm not in favor of that."
You can share this story on social media: