City financier plans to bankroll army of pro-Brexit Tory MPs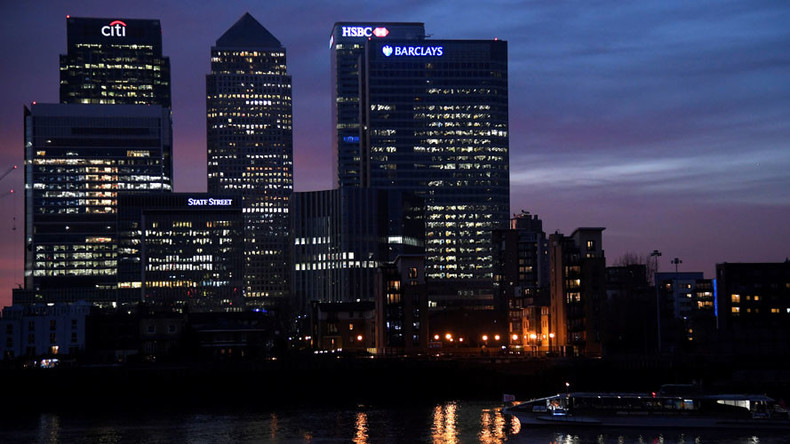 A City of London banker plans to fund pro-Brexit Conservatives to fight for seats currently held by pro-Remain Labour MPs in an effort to ensure a "full, national Brexit."
Asset manager Jeremy Hosking says he will help fund Brexit-backing candidates in order to give Prime Minister Theresa May an "army" of anti-EU MPs with which to push for a 'hard' exit from the union.
Conservatives standing in areas that voted 'Leave' despite their current MPs backing the EU will be eligible to apply for grants of £5,000 (about US$6,500) to fund their campaigns.
The move could see him spend up to £700,000 in his bid to help unseat Europhile MPs.Hosking told the Times that "traditional Labour voters should on this occasion hold their nose and vote Tory."
"I think it is going to be a lot of hard work so we need the best team there, and we need all the Brexiteers there – particularly the Brexiteers in the Labour heartlands. I think that will do a lot for Brexit," he said.
Hosking previously funded the Brexit campaign to the tune of £1.7 million and gave the Conservative Party £100,000 for the last general election, according to the Times.
Despite being an influential figure in the City, Hosking said he wants to make sure there is a full hard Brexit and not a "City of London Brexit."
"If we take back sovereignty, there might be some short-term economic pain, but I can't see how it can be a big mistake," he said.
He said that the "only way to ensure 'No Backsliding on Brexit' is to back the prime minister to the fullest extent.
"I'm asking Brexit voters to put aside their party allegiances temporarily and climb aboard the Brexit Express."
Targeted seats are said to include Coventry South, Dewsbury, Halifax and Bury South.
Meanwhile, pro-EU campaigners have said they will throw their weight – and in some cases cash – behind 16 Remain MPs in a bid to get a better deal from Brexit.
The Best for Britain campaign, headed by businesswoman Gina Miller, will offer support to MPs such as Labour's Clive Lewis and former Liberal Democrat leader Nick Clegg in the form of funding or practical help with their campaigns.
You can share this story on social media: