International film studio will devastate Scottish farm, say family (VIDEO)
A family of Scottish farmers are distraught as the land they have been working for more than a century risks being taken over by a major international film company as part of a multimillion-dollar contract.
The Telfer family work 60 acres on the outskirts of Edinburgh. Now they face being evicted as an international film studio has eyes on the land, which is among 8 percent of Scotland's finest agricultural landscapes.
Read more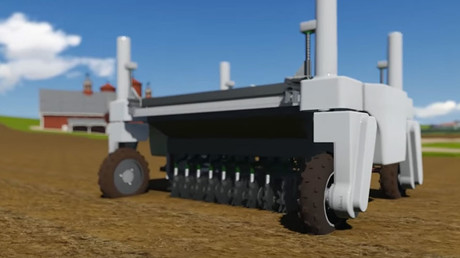 Since 2013, lease-owner Jim Telfer has found himself embroiled in a legal dispute against the landowners, who want to sell the farmland to the film developers.
"The whole family is entitled to stay here. My family is entitled to follow me," Telfer told RT's Daniel Hawkins.
Telfer, like his mother, was born in the farmhouse, first leased to his grandfather back in 1915.
After serving in the military, he took over the estate and has been working and living there with his family ever since.
His daughter, Mary Begbie, said they have now reached "breaking point" as their farm risks being washed away by the £250 million ($323 million) film studio.
"This is not the right location, there are alternatives out there.
"We have been living in turmoil for the last three years.
Read more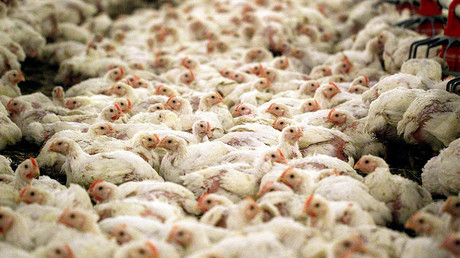 "It can't be sustained any longer. We are actually at breaking point now," Begbie said.
The Gibsone family, which owns the land and is fighting to sell it off, claims the Telfers could stay in the farmhouse for the "rest of their lives," on top of receiving hefty financial compensation.
Begbie said the issue goes beyond money, however.
"The money is irrelevant. At the end of the day, we need to look after prime agricultural land.
"We cannot carry on concreting over prime agricultural land when there is so little left."
The Telfers' ordeal has become representative of the wider struggle facing UK farmers.
"We should be holding on to what we have, in terms of legacy, people, land," said community councillor Julian Holbrook.
"So if we lose this to a major development like the film studios, we are losing not just this place but we are undermining our bigger vision both in this area and across Scotland."
The Scottish government, however, has already given the green light for the construction plans, and the first film studio facility could be up and running as early as 2018.