Sturgeon suggests 'phased' return to EU for independent Scotland after Brexit
Published time: 14 May, 2017 16:53
Edited time: 14 May, 2017 17:49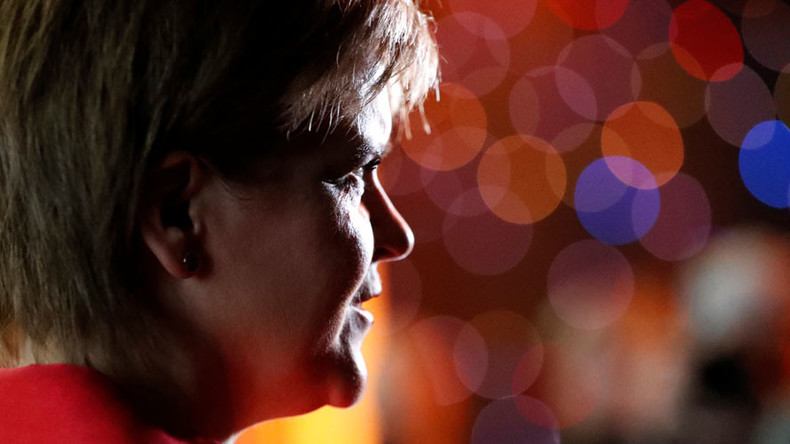 If Scotland does part with Britain after the UK leaves the EU, Edinburgh may, "by necessity," seek membership in a free trade zone with the bloc before applying for a full membership, Scotland's first minister has said.
Nicola Sturgeon had called for a new referendum on Scotland's independence in light of Brexit, arguing that the majority of people there voted to stay in the EU. Now she has acknowledged that becoming a union member after breaking up with London may not be an immediate goal for an independent Scotland.
Speaking in an interview with the BBC's Andrew Marr on Sunday, the minister said, depending on the Brexit terms, Scotland may instead seek to join the European Free Trade Association (EFTA) before applying for full EU membership.
"It may be by necessity, but we don't want that. We have to set that out at the time, because there are still some uncertainties, many uncertainties, around the Brexit process," she said.
EFTA is a four-member free trade organization that includes Iceland, Liechtenstein, Norway, and Switzerland, which runs in parallel to the EU. Over the course of the organization's existence, six nations, including the UK, have left EFTA to join either the European Union or its precursor, the European Economic Community (EEC). EFTA members participate in the EU's single market, which is one of Scotland's main goals, Sturgeon stressed.
However, about a third of SNP supporters voted 'Leave' in last year's Brexit referendum and Scotland's fishing industry has been vehemently against Scotland's rejoining the EU's common fisheries policy (CFP).
In the interview, the first minister said focusing on the upcoming general election would be a priority for SNP, as strong public backing would give Scotland "a stronger voice" in formulating Brexit terms and eventually demanding another independence referendum.
"For me, this is a question of, at the end of the Brexit process, does Scotland get a choice about our future," she said, adding "at the end of the Brexit process, I believe people in Scotland should have a choice over our future."
Scottish Conservative deputy leader Jackson Carlaw criticized what he called Sturgeon's "flirtation with Efta."
"Now, in a cynical attempt to win back 'Leave' voters who have deserted the SNP, she now refuses to say whether an independent Scotland would go back in," he said, noting that "her flirtation with EFTA would leave us with all the obligations, but no voice in decision-making."
When Marr also pressed Sturgeon hard on the SNP's education record, she admitted that things had gotten much worse in terms of literacy and numeracy under the nationalists.
Earlier, a survey commissioned by the Scottish government found that about one in six children aged 13-14 was functionally illiterate in Scotland, double the rate in 2012. Only 40 percent of young teenagers did well or very well in numeracy, the survey found.