Breakaway Scotland's return to EU would be 'relatively speedy' – German MEP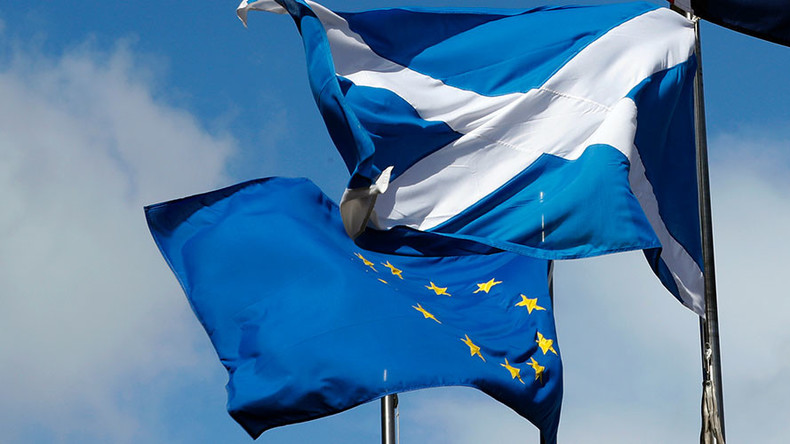 If Scotland were to break away from the UK as a result of a referendum, the process of it rejoining the European Union could be "relatively speedy," MEP Elmar Brok says, adding the scenario is now viewed as less problematic by the EU post-Brexit.
Brok, a member of the German Chancellor Angela Merkel's Christian Democratic Union (CDU) party and the former head of the European Parliament's Foreign Affairs Committee, said the EU's position on the Scottish independence has softened as a result of Brexit and the bloc wants to have "positive relations" with it in case of the UK's break-up.
Read more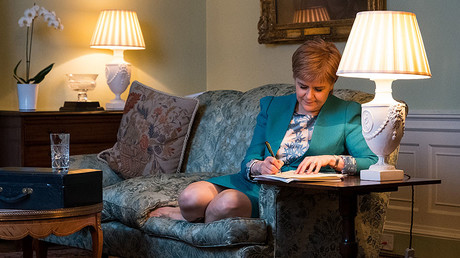 "Scotland has our sympathy," he told BBC Scotland, referring to the fact that 62 percent of Scots voted in favor of staying in the union in 2016 referendum.
"If there is a possibility that the United Kingdom breaks – which we do not hope – then I think we should have a positive relationship with Scotland to find solutions," he added.
"In 2014, it was a situation before Brexit and we do not want to harm the United Kingdom," Brok said.
"We would like to have Britain as a whole in the European Union. If parts would come, I would be the last one who would be against it," he told the BBC.
Brok went on to say that the process of Scotland's return to the union could be rather fast if there would be political will.
"If the political agreement would be there, then the process would be relatively speedy," he said.
He particularly stressed that "there is not a queue" and each candidate state is assessed separately "on its own merits if they fulfill the condition," adding that Scotland has significant advantages in this situation.
Read more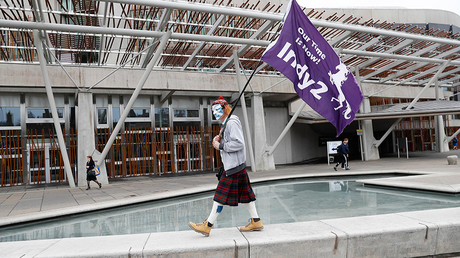 "Scotland is a member of the European Union and fulfills all of the conditions. There will be not many technical problems," he said, stressing that "a lot of things which we have to negotiate with the candidate countries we have not to negotiate with Scotland because Scotland has already done it."
At the same time, Brok said any independence referendum would need to be approved by London or Edinburgh, which could face some problems concerning the willingness of some EU states and particularly Spain that has own breakaway regions to approve its membership bid.
"If this is not approved by London then we have problems with other countries, because it would be an example for Catalonia [...] I do not know what Spain does," he told BBC. Earlier, the Spanish Foreign Minister Alfonso Dastis confirmed that his government would not veto Scotland's bid to join the EU, even though he said that he still opposes the idea of the Scottish independence.
On March 31, Scottish First Minister Nicola Sturgeon sent a letter to the British Prime Minister Theresa May informing her about the Scottish government's official request to hold a second independence referendum after Scottish MSPs voted 69 to 59 in favor of requesting another ballot.
May's government has already said it will decline the request, however. The PM also repeatedly stated that "now is not the time" for another vote on the issue as the UK is preparing to exit the EU.