Cabinet rift? Cracks reported at top of Tory govt as poll lead over Labour narrows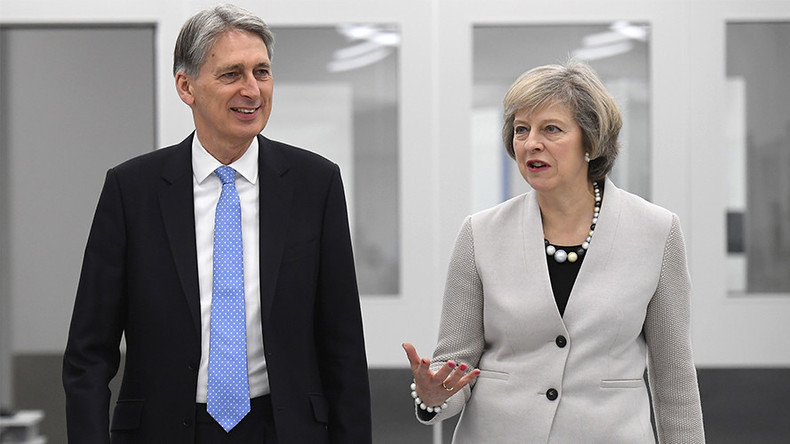 Cracks are reportedly widening between UK Prime Minister Theresa May's top team and Chancellor Philip Hammond, following a series of spats over policy ahead of the general election.
There are suggestions May is plotting to sack Hammond as chancellor if the Tories win the general election.
Times columnist Iain Martin wrote on Thursday: "Rumors that Philip Hammond has irretrievably lost the confidence of the prime minister and will be replaced next month by the home secretary, Amber Rudd, making her the first female chancellor."
Financial Times political editor Sebastian Payne said he had also heard May is "definitely considering sacking Hammond" and is "keen on 1st female chancellor."
I've heard this too. Team May definitely considering sacking Hammond after the election + keen on 1st female chancellor. Rudd one to watch https://t.co/5Wo1u17NE2

— Sebastian Payne (@SebastianEPayne) May 11, 2017
Relations between May and Hammond and their respective teams have deteriorated, according to the Times. The paper says Hammond had effectively forced May into ditching a pledge not to raise income tax, VAT, or national insurance just days after she called the June 8 election.
Read more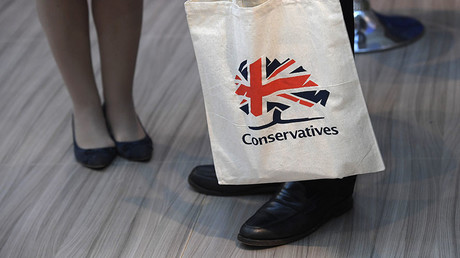 The relationship between the chancellor's Number 11 team and the PM's team at Number 10 – in particular Nick Timothy, one of May's chiefs of staff – is "increasingly strained," the newspaper claims. The special adviser was said to be "incandescent" at the chancellor's briefings, voicing his fury that May's free schools program was apparently being watered down.
May's plans for a government test on whether foreign takeovers are in the national interest, which was successfully resisted by Hammond, as well as his doubts over her demands to put workers on boards, have also reportedly caused tension.
The disagreements are said to have started when Hammond briefed journalists in Washington last month. He appeared to unilaterally set a key policy by criticizing former PM David Cameron's pledge not to raise the main rates of tax.
"It is self-evidently clear that the commitments that were made in the 2015 manifesto did, and do today, constrain the ability of the government to manage the economy flexibly," Hammond said, in what was seen as a hint that the so-called tax lock pledge would not be repeated.
Read more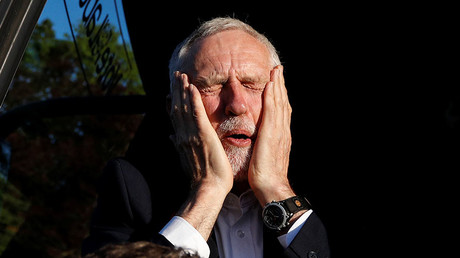 The briefing is said to have incensed Number 10, where it was suspected that Hammond was seeking to tie May's hands as she prepared the manifesto.
"There was a lot of swearing and angry phone calls," one source told the Times.Hammond later retreated, making clear the policy had not been settled.
"All chancellors would prefer to have more flexibility in how they manage the economy and how they manage the overall tax burden down [rather] than having their hands constrained," he told the BBC.
"But what we put in the manifesto will be decided in the next few days."
Hayden Allan, Hammond's long-term special adviser, quit just two days after the internal row.
When asked about The Times report, Defence Secretary Michael Fallon told the BBC: "I would have thought… you would be the last person to fall for such tittle tattle."
"Philip Hammond, Amber Rudd, Theresa May, Boris Johnson and I are in the cabinet are working together."
The reports come as recent poll data shows the Conservative lead over Labour has been cut by eight points.
According to Kantar Public, 44 percent of people intend to vote for the Conservatives, down four points, while Labour's tally has risen four points, to 28 percent, since the last poll over the bank holiday weekend.The Liberal Democrats followed at 11 percent.
The poll comes after a series of public appearances by Labour leader Jeremy Corbyn in recent days.