'Already voted': Defense secretary dodges questions on bombing Syria's Assad
Published time: 5 May, 2017 10:08
Edited time: 6 May, 2017 11:35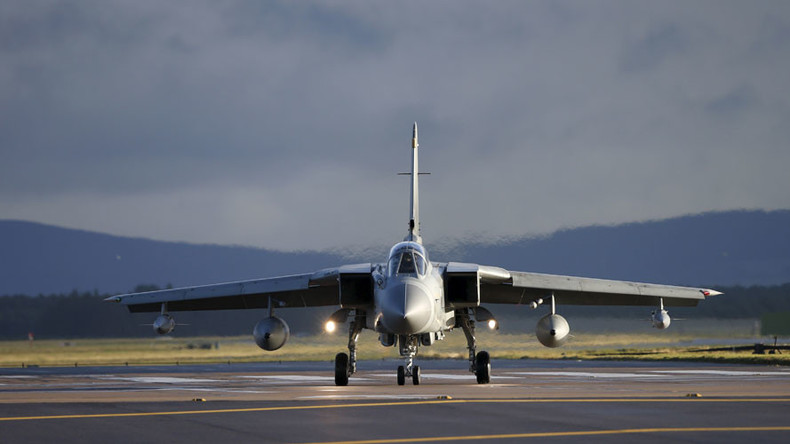 Defence Secretary Michael Fallon would not be drawn on rumors the British government will push for a vote on bombing the Syrian regime if the Conservatives win big at the general election.
In an interview with the BBC, Fallon would neither confirm nor deny whether such a move is on the card, instead referring to the 2015 vote on bombing Islamic State (IS, formerly ISIS/ISIL).
Former Prime Minister David Cameron's government lost an earlier 2013 vote to bomb forces loyal to Syrian President Bashar Assad in the wake of a deadly chemical incident in Ghouta, for which Western nations held the Syrian government responsible.
In April, following another chemical incident in the rebel-held town of Khan Sheikoun, the US military launched missile strikes against a regime airbase.
Syrian authorities have denied responsibility, maintaining a conventional airstrike hit a rebel-owned chemical weapons depot.
Subsequently, Foreign Secretary Boris Johnson floated the idea of extending airstrikes to Syrian government targets without a parliamentary vote. Prime Minister Theresa May almost immediately talked down Johnson's comments as "hypothetical."
Pressed on the issue, Fallon appeared to suggest the 2015 vote on extending bombing to IS targets from Iraq into Syria was enough.
"No we've already had a vote allowing us to take actions in Syria. The RAF [Royal Air Force] are flying day and night in the battle against Daesh [IS]," he told the BBC.
"We won that vote in December 2015 and we've been playing a prominent part."
"We are not planning another vote in the House of Commons, we already have the authority we need to deal with Daesh terrorism in both Iraq and Syria," he added.
It is thought that the vote would only take place if the Tories win a substantial majority at the June 8 election, and only if further chemical incidents take place.