Zoo with 500 dead animals to get new license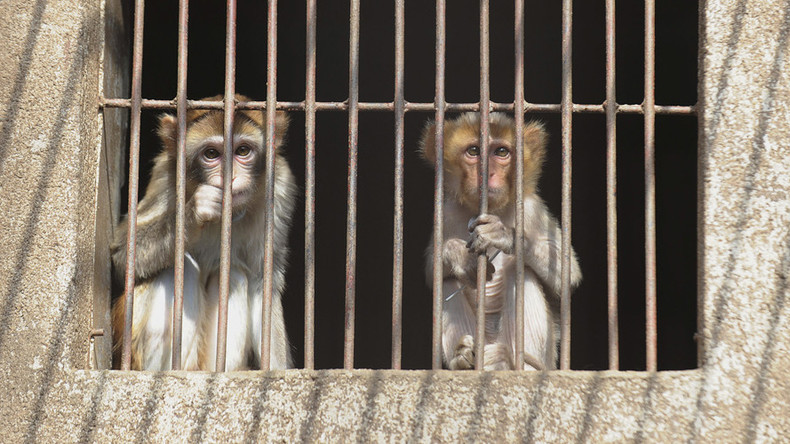 A zoo responsible for the deaths of 500 animals has been endorsed for a new license in spite of claims from a former employee that animals are being starved.
The founder of South Lakes Safari Zoo in Cumbria, David Gill, had already been refused a new license in March after inspectors found several animals being severely mistreated on the site. Gill himself had already passed the management of the park to the Cumbria Zoo Company in January.
A series of malfunctions at the zoo resulted not only in the death of hundreds of animals, but also of one of its keepers, Sarah McClay, 24, who was mauled by a Sumatran tiger in 2013.
But on Thursday, government inspectors supported the application for a new zoo license after visiting the premises and noting improvement. A report by the authorities declared there was a "palpable change of culture and attitude of all staff, their level of engagement, dedication and enthusiasm, and ambitious plans to move forward now that the owner/previous director is no longer involved."
Reservations remain, however, over the current management team and senior members of staff, as many of them previously worked under Gill's supervision.
One of the zoo's former staffers, James Potter, said in a submission to Barrow Borough Council's licensing committee that the new management had made him beg for scraps of food from the site's restaurant to feed starving animals.
Potter said he witnessed the death of an emaciated penguin and the offspring of a female babirusa, whose rations were cut because she was too fat while pregnant. The ex-keeper also said he had been instructed by the zoo's chief executive, Karen Brewer, to feed the animals moldy bread but that he opted to buy fresh food from a local supermarket himself.
Recent deaths include that of a leopard tortoise, an adult male babirusa, a rhea, and a mongoose. Previous investigations found two snow leopards that had mauled each other to death, and the decomposing body of a squirrel monkey was discovered behind a radiator.
Animal rights charities begged the council to "take note of the previous welfare and safety issues that have occurred under the management of Ms Brewer and members of her team, and to refuse a license."
Barrow's licensing council has recommended a four-year license to the zoo, subjected to Gill surrendering his own or withdrawing his appeal against its removal.
South Lakes Safari Zoo has been kept open to the public throughout the inspection and licensing process.