Zoo owner says he's the best... despite death of 500 animals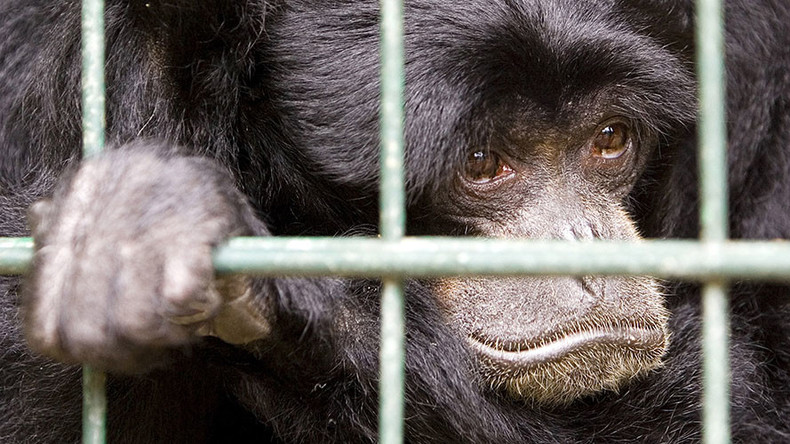 The owner of a zoo - where 500 animals died in three years - has said other parks should follow his example.
The founder of South Lakes Safari Zoo, David Gill, said his management style is better than a 'textbook' approach just days before an inspection found dozens of animals living in terrible conditions.
In December, Gill took to Facebook to celebrate the birth of a baby rhino as a "fitting tribute to my work and expertise in zoo animal management."
However, his license renewal for the Cumbrian Zoo was rejected after a Captive Animals Protection Society inspection found that 486 of his animals had died between 2013 and 2016.
Some of the gruesome cases included a squirrel monkey discovered rotting behind a radiator and two snow leopards that had apparently mauled each other to death.
"I wish many other zoos would watch and learn from our example as it is not worth copying books and guidelines if they don't actually work," Gill added.
"In my opinion, you simply do not listen to people who have had far less success than you in any area of life."
Gill, perhaps, shouldn't brag.
In 1997 the businessman was found guilty of endangering the public when a rhino escaped from its enclosure and had to be shot after falling into a ravine.
In 2001 he was forced to pay £30,000 compensation to a member of his staff who was pregnant and had requested not to feed the lions.
Shockingly, South Lakes Safari continued operating after keeper Sarah McClay was mauled to death by a Sumatran tiger in 2013. Last year, Gill paid a £297,500 fine for her death.
"Sarah and I spent some time looking to implement trade union," her boyfriend David Shaw told The Times after her death.
"We were looking towards suitable trade unions because the staff was mistreated at the time — the staff was managed by fear."
Gill's transgressions also go beyond the immediate management of his zoo.
Twenty years ago, the married father-of-two was found having an affair with a 16-year-old zoo employee who had left school to become a kangaroo keeper.
In 2008, he had to testify in court after having his neck slashed by a jilted husband who had found Gill in bed with his wife. The zoo owner was said to have fled the scene in his Ferrari carrying only his pajamas.
By 2014, he was forced into a public apology after commenting that the legalization of gay marriages pointed to the end of the world and that homosexuality was "abnormal."
Gill has since passed the management of South Lakes Safari to the Cumbria Zoo Company Limited but remains the license-holder.
Despite having his renewal application denied, a loophole in the law sees old permits still operational until applications have been processed or withdrawn.
Barrow Council will rule on Monday whether the renewal is feasible.
Gill's lawyers said it would be "inappropriate to comment" until a decision has been made.