Wanted: Human pandas for zoo who don't mind sitting around all day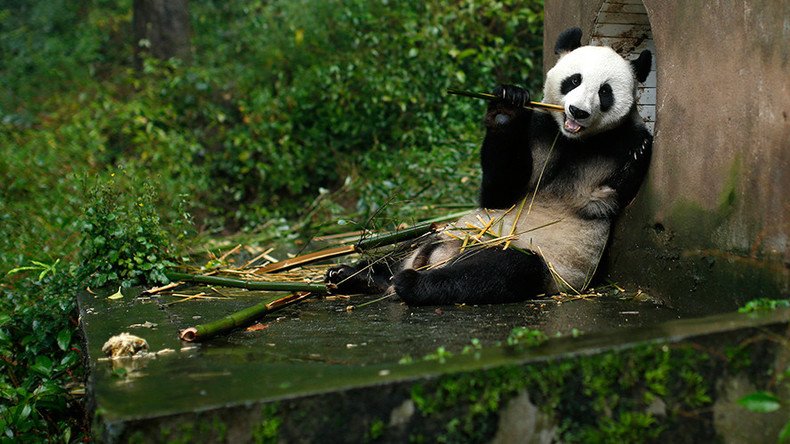 Note to our lazy unemployed readers in the UK - we've found the perfect job for you.
If you've been mocked for your lack of ambition and general lethargy, now they are your best attributes and could help you secure a cushy job as a panda impersonator.
A zoo in the southeast English county of Surrey is looking for candidates with all the qualities that employers usually avoid. Can you lounge around and act lazy? Like to be pandered to? Fondness for chewing bamboo? Well if so, they want you.
Chessington World of Adventure seek people willing to dress up as pandas and demonstrate the unique skill of being able to "sit around for the majority of the day".
The successful applicants will start work this spring wearing an animatronic panda suit as part of a new show at the zoo.
And to think they mocked Vince McCain when he had the same idea:
This fool put an electric Panda in the zoo!! Wow never saw anything like that. An electric Panda in a Zoo! #Classic

Fierce Creatures

— Jennafer (@Poision_i_V_y) June 8, 2013
A spokesperson at the zoo said it was "arguably the greatest job in the world" and we can't disagree.
Ever see a stressed panda? Ever see a panda's face go red with rage thanks to a broken printer, or someone eating their lunch even though it was clearly labeled "panda"?
The move to replace pandas with humans is unlikely to prompt cries of "they took our jobs!" as actual pandas prefer their native forests, assuming they can survive.
Fewer than 2,000 pandas are thought to live in the wild with another 150 in captivity.
The sad truth is that seeing humans impersonate pandas might soon become the only way to witness how the animals once behaved.
Ironically, the ideal candidates for this job will be too lazy to apply. Your loss, Chessington.
You can share this story on social media: