'Tory scum!' Theresa May faces angry protest after 'hiding' from Bristol voters (VIDEO)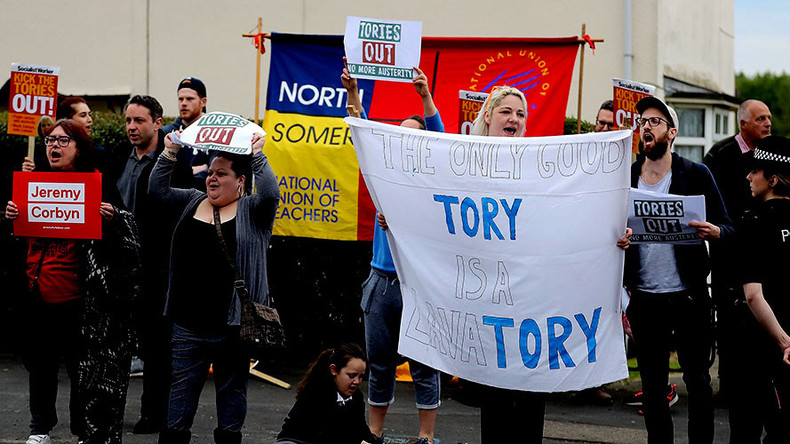 UK Prime Minister Theresa May met a wall of opposition in Bristol on Tuesday night when Labour supporters defending a stronghold seat in the English city descended on the venue of a local Tory rally chanting 'Corbyn in, May out.'
The protest was launched in Brislington, in the Labour-held seat of Bristol East, where May's Conservatives are attempting to swing pro-Brexit voters to support her in the June 8 general election.
Read more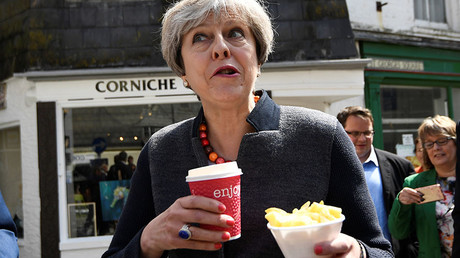 Residents were outraged when they learned May would only be addressing local Conservative Party activists at the Hungerford Social Club and not speaking directly to voters.
Bristol resident Geraint Evans shared footage of protesters on Hungerford Road chanting: "Tory, Tory, Tory, scum, scum, scum."
Catherine Powell, 59, told the Mirror she was protesting against the bedroom tax and cuts to public services imposed on the city by the Conservatives.
"Theresa May has been going round talking to rooms of Tories about Tory policies. She needs to talk to the public about her policies," Jon Chamberlain, 40, said.
He mocked May's slogan "strong and stable leadership," saying it is worthless if she cannot garner public support.
"I don't care who the opposition is, strong and stable leadership is not about talking to your own supporters in your own house; it's about getting everyone else in the country on your side, and at the moment, a slogan is not a policy."
He blasted the Tories for cuts to public services and falling living standards.
Read more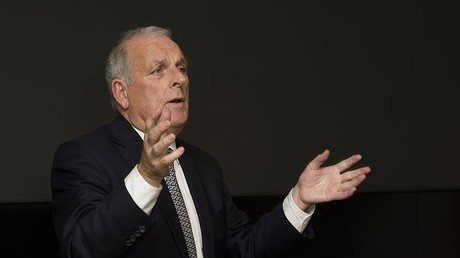 "She can say she's as strong and stable as she likes, but how many times did she say we weren't going to have an election? And now we are, so I don't believe a word she said and I don't believe she's a very good leader."
Jane Carter, Bristol branch secretary of trade union Unison, accused the PM of being out of touch with the general public.
"The Prime Minister is dodging hard questions from Bristolians because she doesn't have the solutions.
"People want serious answers to the questions that keep them up at night – how to afford the rent, look after family, and earn a decent wage," she told the Bristol Post.
"If Theresa May has the answers she ought to tell us, and if not then it's time for her Government to go on June 8," Carter added.
The protests come after similar reports in Cornwall, where reporters from Cornwall Live say they were locked in a room by Tory handlers and stopped from filming May's speech at a factory in Helston.
"It feels like either contempt or a lack of understanding of what we do in the local press generally," Jacqui Merrington, digital editor of Cornwall Live, said.
"You can't expect any local media to be entirely print-focused now and not have any digital element."