'New & dangerous breed of terrorist' gets 8yrs behind bars for aiding ISIS online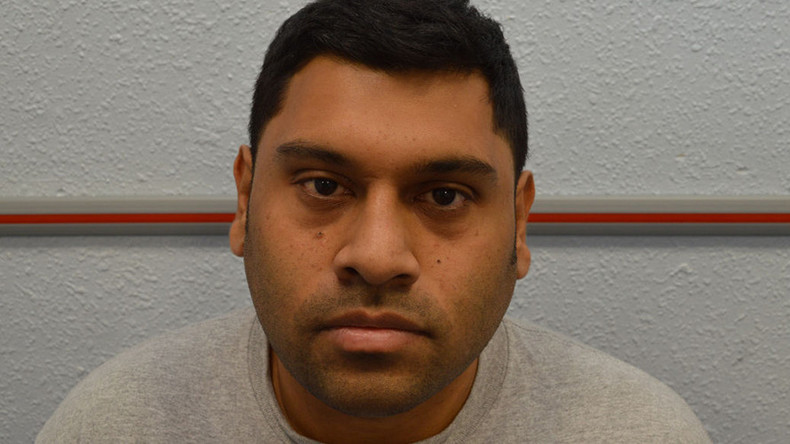 A British man who kept Islamic State publications concealed, James Bond-style, in memory cards inside cufflinks and created a "one-stop shop" for terrorists online has been sentenced to eight years in prison after pleading guilty to five terrorism charges.
Samata Ullah, 34, an unemployed man from Wales, was sentenced to eight years in prison with a five-year extension period on Tuesday after pleading guilty to five charges of terrorism in a British court, according to the Metropolitan Police.
The court at the Old Bailey in London heard how Ullah created an online hub for terrorists from his bedroom, where he uploaded instructional videos and other information to aid terrorists.
According to the Crown Prosecution Service, Ullah was a part of a global network of terrorists who were using their cyber skills to aid Islamic State (IS, formerly ISIS/ISIL). Ullah provided instructional videos on how to use encryption programs to hide terrorist activities online and helped IS develop their capabilities and spread propaganda through the Dark Web.
"It is the first time we have seen anything on this scale," Commander Dean Haydon, head of the Metropolitan Police's counter-terrorism unit, said, according to the BBC. "He had set up a self-help library for terrorists around the world and they were using his library."
Haydon described Ullah's online library as "a one-stop shop for terrorists," with "guidance on encryption, ways to avoid detection from police and security services, expert tuition around missile systems, and a vast amount of propaganda."
Prosecutor Brian Altman QC described Ullah as a "new and dangerous breed of terrorist," according to the BBC.
In March, Ullah admitted to being a member of IS as well as aiding the group in terrorist training, preparing terrorist attacks and possessing articles connected with terrorism.

Ullah was arrested at his home in Wales last September after an international sting operation monitored conversations he had with a Kenyan contact who planned anthrax attacks in the East African nation.
Upon Ullah's arrest in September, police seized around 200 pieces of evidence, including 150 digital devices with eight terabytes of data, which the Metropolitan Police described as "equivalent of more than 2.2 million copies of the War and Peace e-book."
Police also found around 30 USB memory cards disguised as cufflinks, which contained "infamous ISIS publications," according to the Met.
The Metropolitan Police said the evidence they found established Ullah as an active member of IS and "revealed his radical mindset."
"Just because Ullah's activity was in the virtual world we never underestimated how dangerous his activity was," Haydon said. "He sat in his bedroom in Wales and created online content with the sole intention of aiding people who wanted to actively support ISIS and avoid getting caught by the authorities."
"This is just the sort of information that may have helped people involved in planning devastating, low technical level, attacks on crowded places as we have seen in other cities across the world," Haydon added.