ISIS suspect nabbed in Cardiff with USB disguised as cufflink containing terrorist plans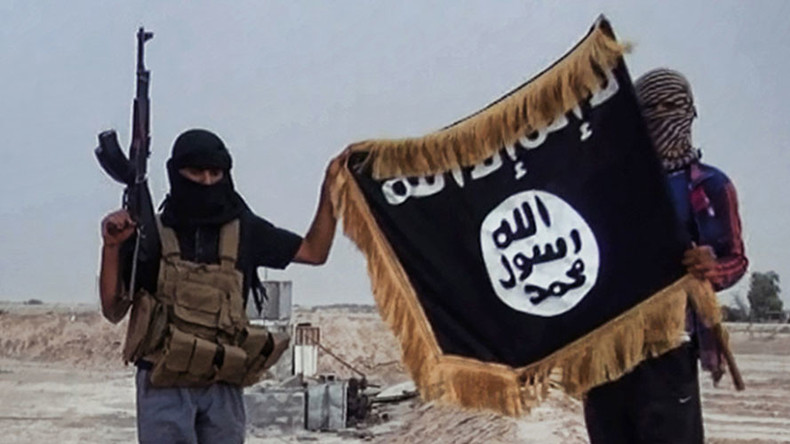 A Cardiff man has been charged with six terrorism-related offenses, including concealing plans for a terrorist attack on a USB stick disguised as a cufflink.
Samata Ullah, a computer technician from Grangetown, a suburb of the Welsh capital, stands accused of supporting Islamic State (IS, formerly ISIS/ISIL).
The 33-year-old, who has also been charged with the possession of written materials on guided missiles for "a purpose connected with the commission, preparation or instigation of terrorism," will appear at Westminster Magistrate's Court on Wednesday.
Ullah was arrested last month following an investigation by the Metropolitan Police counter terrorism command with support from the Welsh extremism and counterterrorism unit.
His alleged offenses took place between December 31, 2015 and September 22, 2016.
Police and Crime Commissioner for South Wales Alun Michael says there is no heightened risk in Cardiff following Ullah's arrest.
"Whilst early in the investigation we are not linking this to any other previous operation in Cardiff and there is no heightened risk in the Cardiff area," he said.
"Whether in the street, workplace or online, those who seek to promote hatred and violence, whether based on race, religion, political affiliation, gender or sexuality, have no place in Wales or in Britain."
The case follows the arrest of four men in a Birmingham raid in August, who have all been charged with plotting acts of terrorism. In a separate incident last month, police arrested three men in London as part of a joint operation with MI5, one of whom was later charged with preparing acts of terrorism.
Speaking at a conference in Washington DC in September, MI6 chief Alex Younger warned the threat of terrorism is unlikely to wane in coming years and that the intelligence community must adapt to the mutable and persistent threat.
"Regrettably this is an enduring issue which will certainly be with us for our professional lifetime," said Younger.
Terrorism is a "flip side to some very deep-seated global trends, not least of all globalization, the reduction of barriers between us."
According to a BBC Newsnight report, MI6 is preparing to hire an addition 1,000 agents by 2020 in a bid to strengthen the UK's counter-terrorism efforts.