US pressure could force Britain to join anti-Assad airstrikes, suggests Boris Johnson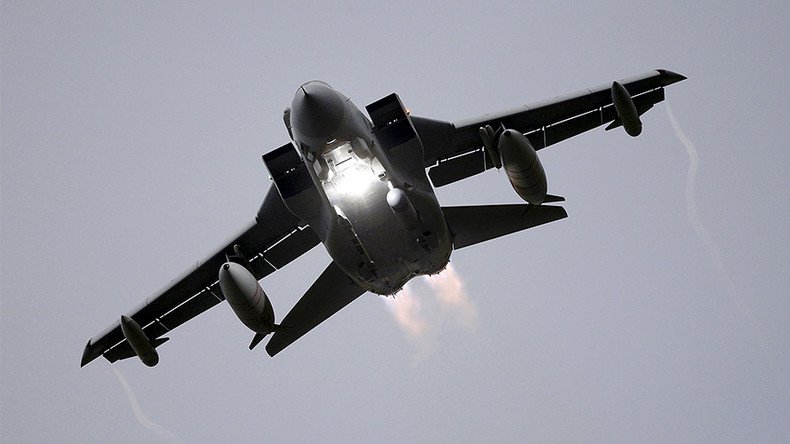 Britain could bomb the forces of Syrian President Bashar Assad without first gaining the approval of MPs, says Foreign Secretary Boris Johnson, adding it would be very hard to resist US pressure if the White House asked Britain to take part.
Johnson's comments on Thursday follow the recent US bombing of an Assad forces airbase in Syria in response to a deadly chemical incident which the UK and US are attributing to the Syrian government.
The British Parliament held a vote on whether to bomb Assad's forces in 2013 after an earlier alleged chemical attack.
The government of then-Prime Minister David Cameron lost on that occasion after being outflanked by then-Labour leader Ed Miliband.
A subsequent vote on whether to extend UK airstrikes against Islamic State (IS, formerly ISIS/ISIL) targets from Iraq into Syria was successfully passed in December 2015.
Previously strikes had been limited to targets in northern Iraq.Johnson told the BBC that in light of the latest alleged chemical attack it "would be very difficult if the US has a proposal to have some sort of action in response to a chemical weapons attack.
"And if they come to us and ask for our support - whether it's with submarine-based cruise missiles in the Med ... in my view - and I know it's also the view of the prime minister - it would be difficult for us to say 'no.'"
Asked if there would have to be a vote in Parliament to sign off on such a decision, Johnson said: "I think that needs to be tested."
His comments come after Labour Jeremy Corbyn criticized the US bombing raid. He said at the time there should have been a UN mandate for any such action.
Johnson's view may again spark discussion of a potential War Powers Act, increasingly popular in the wake of the 2003 Iraq War, which would require any conventional military action to be democratically rubber-stamped by MPs.
As it stands, the UK military is deployed according to royal prerogative powers, which in effect allow the prime minister to act alone.
You can share this story on social media: