Evidence withheld from inquiry into RAF drone strike that killed British jihadist – MPs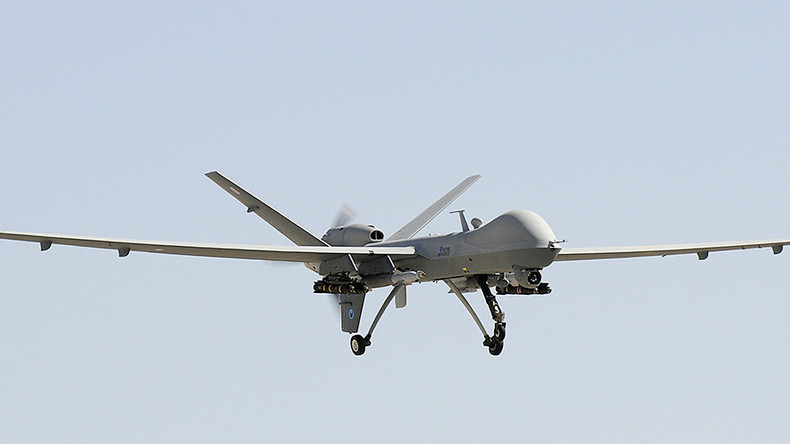 Evidence of ministerial decision-making that led to a Royal Air Force (RAF) drone strike targeting a British citizen fighting with jihadists in Syria has been hidden from an inquiry into the attack, possibly skewing its findings.
Reyaad Khan, 21, who traveled to Syria in 2013 to join Islamic State (IS, formerly ISIS/ISIL), was killed in a British drone strike in August 2015.
The killing was an unprecedented move by the UK government, as it took place outside an official war zone and involved the targeting of a British citizen.
It also raised concerns the UK has moved toward the US model of extrajudicial assassination of its own citizens.
The Intelligence and Security Committee (ISC) report found, on the basis of the evidence made available, that Khan was indeed a threat to the UK and a prolific recruiter of other militants.
However the committee chairman, Conservative MP Dominic Grieve, said much of the key information about decision-making processes at the ministerial level was withheld from the inquiry.
"This failure to provide what we consider to be relevant documents is profoundly disappointing. Oversight depends on primary evidence: the government should open up the ministerial decision-making process to scrutiny on matters of such seriousness," Grieve said.
From the limited documents seen, the committee ruled "we are in no doubt that Reyaad Khan posed a very serious threat to the UK.
"He orchestrated numerous plots to murder large numbers of UK citizens and those of our allies, as part of a wider terrorist group which considers itself at war with the West."
The heavily-censored and redacted report, 'UK Lethal Drone Strikes in Syria', also argued that "without access to the ministerial submissions, we are not in a position to comment on the process by which ministers considered the question of imminence and how it might have been considered in relation to the decision to conduct a lethal strike."
Even before redactions Committee says it was refused access to important and relevant documents 2/4

— Drone Wars (@Drone_Wars_UK) April 26, 2017
A government spokesperson told the Guardian that "Relevant departments and agencies cooperated fully with the ISC in its preparation.
"There will be a formal government response to the committee's report, in line with the provisions of the Justice and Security Act 2013, in due course."