True extent of foreign aid fraud must be revealed, MPs demand
Published time: 26 Apr, 2017 13:25
Edited time: 27 Apr, 2017 08:22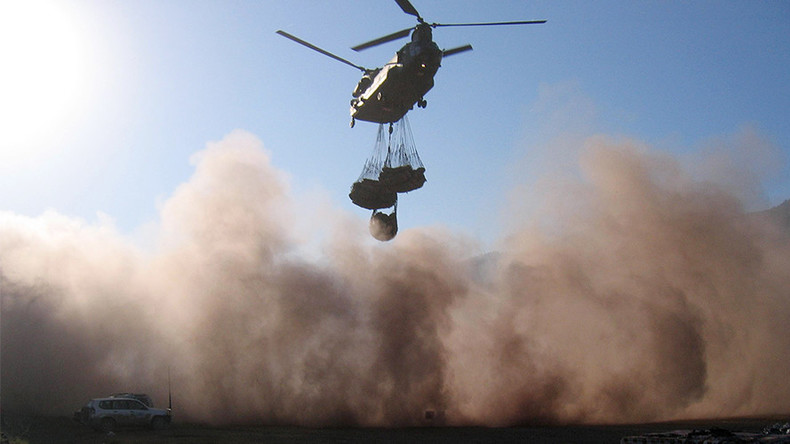 Ministers have been told to admit the true extent of fraud in the foreign aid budget after MPs published a damning report questioning the credibility of official figures.
The Commons Public Accounts Committee claimed the "remarkably low" official figures are not "credible given the risks they face overseas."
Figures reveal that Britain gave £1.3 billion ($1.6 billion) to the world's 20 most corrupt nations in 2015.
Official statistics claim, however, that just 3 pence in every £100 ($128) spent on foreign aid is lost to fraud.
While setting out the report, the committee highlighted a study by the University of Portsmouth which argues overseas aid is lost to fraudsters at a 3 percent rate, rather than the official claim of 0.3 percent. The Times calculated the equivalent amounts to £300 million ($385 million) a year.
"Reported levels of fraud do not seem credible given the risks (the departments) face overseas," the report stated.
The committee claims the official figures on spending by the Department for International Development DfiD, the Foreign Office and British Council may not be accurate as they fail to account for the considerable levels of undetected fraud.
"Public confidence in the Government's ability to protect its overseas expenditure would be increased if the three bodies were more open about the instances of fraud they identify and what actions they take in response," MPs said.
"Although there are potential legal and cultural sensitivities in reporting extensively on specific fraud allegations, general information on fraud cases and sanctions applied would build public confidence in how well overseas expenditure is being managed," the MPs concluded.
The committee also claimed aid chiefs have sacked fraudsters trying to steal funds from Britain's £13 billion ($16.6 billion) development budget.
They urged International Development Secretary Priti Patel to disclose the identities of those who are found to have engaged in fraudulent activities.
Kevin Foster, MP for Torbay, has called on DfiD to publicly release sanctions on fraud "partly because it is a deterrent and partly because of the debate we have in this area that money is being wasted."
Meanwhile, Sir Mark Lowcock, the department's permanent secretary, revealed Britain had stopped working with Nigeria because of the level of corruption there, as well as Malawi because of the substantial amount of civil servants embezzling from the aid budget.
He also revealed that during the Ebola outbreak, supplies which had been provided by British aid were "being stolen" from treatment facilities.
Satellite technology and GPS have now been installed in order to verify whether schools, wells and other facilities paid for by Britain have effectively been built.
Sir Simon McDonald, permanent secretary at the Foreign Office, said he believes the low figures recorded are credible, but MPs remained skeptical.
Meg Hillier, the committee chairwoman, questioned McDonald's trustworthiness as she pointed out the Foreign Office had the greatest fraud when £790,000 ($1 million) was lost in Tel Aviv through bogus airline receipts and rest-home payments.
"Can you just remind us who the British ambassador to Israel was at the time?" she asked.
In response, Sir Simon said: "As I am sure the chair knows, I was the British ambassador at the time."
"So you are asking us to believe that although you experienced directly a single fraud of £790,000 ($1 million) in one office over a number of years, a £16,000 ($21,000) figure for £1.9 billion ($2.4 billion) of spending across over 200 offices around the world is credible?" Hillier replied.