Labour pledges to keep borders open for EU citizens in UK to avoid 'hard Brexit' (VIDEO)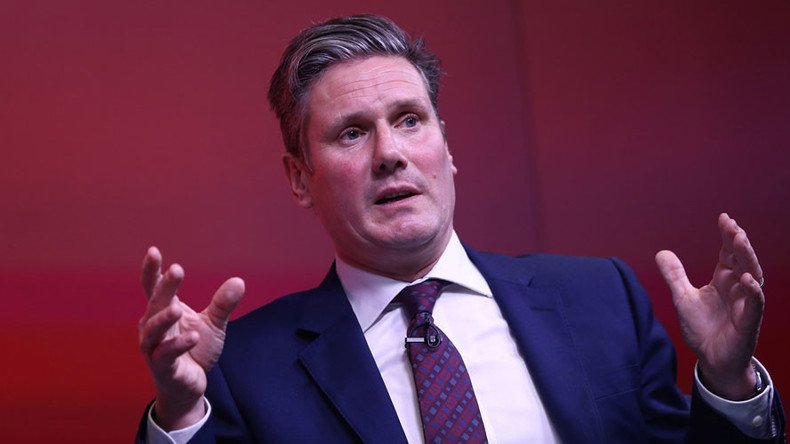 European citizens living in Britain would automatically have the right to remain under a Labour government, Shadow Brexit Secretary Sir Keir Starmer has announced.
Starmer laid out Labour's Brexit plan to retain "the benefits of the single market," focus on the economy, and "fresh negotiating priorities that reflect Labour values."
He also lambasted Prime Minister Theresa May's Brexit strategy as "rigid" and "reckless," adding that under a Labour government MPs would be given a veto over the final deal. If the agreed points were not supported by Parliament, Labour leader Jeremy Corbyn would return to Brussels to try again.
"The White Paper will have a strong emphasis on retaining the benefits of the single market and the customs union as Labour know that is vital to protecting jobs and the economy," Starmer told a press conference on Tuesday.
"We have to get the best deal we can. We are talking about the tail end of 2018, we would have a vote, we would go back to the negotiating table. That is the position that we want to adopt on a meaningful vote."
Although the party is firm on unilaterally guaranteeing the rights of EU citizens living in the UK, Starmer did highlight that the way businesses across Europe deal with Britain would have to change.
"We accept that unchanged single market membership is not a viable option, but we would want to leave the options on the table, to discuss with our European colleagues what the appetite is for change and revision and reform of some of the single market rules," he told BBC Radio 4.
"I'm not pretending that's going to be easy."
Critics, however, noted that when it came to questions of immigration, Starmer only said "rules will have to change after we leave the EU."
May has so far been unable to guarantee the rights of EU residents and has said Britain "cannot possibly" remain part of the single market as it would mean "not leaving the EU at all."
Starmer's comments came after Remain campaigners drew up a 'hit list' of Brexiteers whose seats they plan to fill with EU friendly candidates. An estimated 20 constituencies have been marked as the territory of 'hard Brexit' supporters to be ousted on June 8.
The Labour MP for Vauxhall in South London, Kate Hoey, has been singled out for her joint Leave campaigning with then-UKIP leader Nigel Farage. A local campaign flyer by the Liberal Democrats shows Hoey and Farage's faces merged, next to the words "Hoey Out!"
READ MORE: Communist Party champions Corbyn's Labour, says it won't stand election candidates
"We just can't believe Labour has been dumb enough to re-select someone who makes Nigel Farage look like a cuddly pro-European," a Lib Dem source told the Evening Standard.
"It's game on in Vauxhall."
Labour-supporting journalist and Vauxhall resident Paul Mason told BBC Newsnight last week he would not vote for his party on June 8 so as not to support Hoey.
You can share this story on social media: