Did Theresa May time her snap election to limit the damage of an expenses scandal?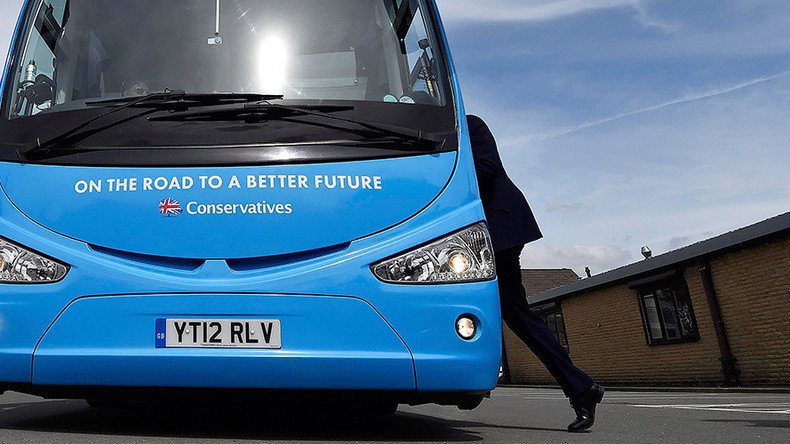 The snap election called for June 8 is likely to remove the need for the Tory government to face up to 20 potentially damaging by-elections linked to the fiddling of expenses in the last nationwide vote.
The fate of the 20 Tory MPs alleged to have lied about their past election expenses is still to be decided, although unconfirmed reports suggest the Director of Public Prosecutions is set to announce they will face legal action for reportedly breaking local spending limits in the 2015 general election.
But the new ballot date would bypass any need for by-elections in these constituencies, which could eat into the government's current majority of 12 seats.
Critics suggest this could also act as a method of muffling the scandal.
"All the constituencies under investigation for excess expenses at the last GE [general election] won't have a by-election if there's merit in the allegations," former Conservative chairman Lord Ashcroft tweeted.
But barrister Francis Hoar corrected the Tory peer, arguing that "any MP convicted of an election expenses offence [would] lose his seat regardless of how many elections he had won in the interim."
It is unclear whether the unnamed 19 MPs plus Thanet South MP Craig Mackinlay will face deselection ahead of the June 8 ballot.
Mackinlay has been interrogated by police and is not yet in the clear after his 2,000-vote majority was allegedly won in part thanks to the prime minister's joint chief of staff, Nick Timothy, being stationed at the constituency in an undeclared role.
The case has been outstanding since the May 2015 election, with a dozen police forces passing on information to the Crown Prosecution Service. The 10-month investigation is now nearing an end, with time for police action expiring two years after an election.
Most of the complaints refer to the RoadTrip 2015 battlebus, which was recorded under national spending but mostly supported marginal seats, with individual candidates using it as part of their local campaigns.
The Electoral Commission recently fined the Tories £70,000 ($89,000) for "significant failures" in their 2015 general election spending declarations.
You can share this story on social media: