Tory election fraud inquiry extended as 19 police forces probe 28 MPs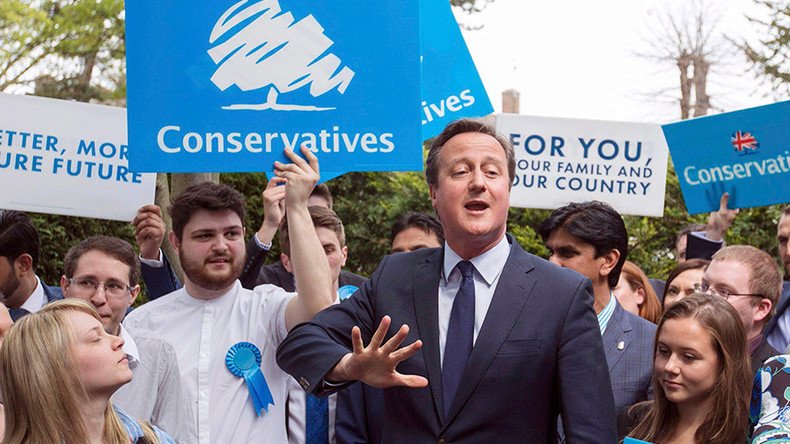 Police forces have been granted more time to investigate the expenses of four Tory MPs in southwest England amid allegations of fraud during the 2015 general election. It comes as 19 forces across the country probe the spending of 28 MPs.
Devon and Cornwall Police have been granted an extension to look into expenses filed by four southwest MPs and their own boss - Police and Crime Commissioner Alison Hernandez - who was electoral agent for MP Kelvin Foster last year, the Mirror reports.
"Representatives from Devon and Cornwall Police have attended Chippenham Magistrates Court on Thursday May 19," a police statement said.
"This was to seek an extension to allow further time to investigate allegations relating to improper electoral campaign spending returns in Devon and Cornwall, during the 2015 general election. These extensions have been granted and police investigations are now underway."
There are now 19 forces, including Devon and Cornwall, investigating claims that 28 Conservative MPs benefited from 'battle buses', but did not declare the costs locally.
The candidates are alleged to have written off as 'national spending' the cost of transport and hotel rooms for hundreds of activists bused in to rally support in contested regions. According to the rules, this spending should have been registered as local costs.
Under election law, police have just one year to bring prosecutions for failing to fully declare expenses, but may apply for more time.
Now the extension has been granted, police will have a further year to investigate the claims, which relate to four MPs - including North Cornwall's Scott Mann and Camborne and Redruth's George Eustice.
Hernandez will not be investigated by her own force, but by West Mercia police.
On Friday, a meeting of the Devon and Cornwall Police and Crime Commissioner Panel, which oversees Hernandez's work, will be asked to consider the "discharge of the functions of the Police and Crime Commissioner" in light of allegations against her.
If the candidates are found to have breached the strict election spending limits, they may face fines, imprisonment or even reruns of local contests.
The Conservatives have maintained that failure to declare accommodation costs was the result of an "administrative error."
You can share this story on social media: