'Stop being racist to Muslims or die,' hackers tell far-right group Britain First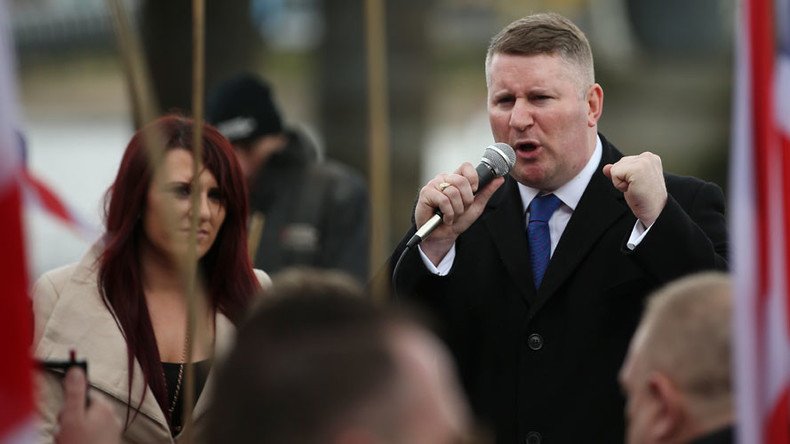 The website and social media accounts of Britain First have been hacked and the group's far-right supporters warned that they had better "stop being racist to Muslims" or they will die.
Unnamed hackers took over Britain First leader Paul Golding's personal website and Twitter account, swapping his bio for the words "racist f****** chav." His personal details, including his home address, were also divulged online.
Jayda Fransen, Britain First deputy leader, also had her website altered to show a death threat to any of the group's members presumably planning to attend a march in Birmingham on June 3.
"Several bombs will detonate and those who will march be dead (sic)," the plain text said, adding that "whoever goes to the march will die."
Britain First has been banned from entering any mosque in the country, after a series of harassment cases were launched against their "mosque invasions." The group claims to oppose the "Islamification of Britain."
The group is known for marching in areas with large Muslim communities, while carrying large white crosses. Golding and Fransen have previously been found guilty of wearing a political uniform, an offense in the UK since the British Union of Fascists was made illegal.
Someone please hack the Britain first page and post loads of gay porn on it ❤❤ I would actually pay

— Shan (@TheShaniah) March 23, 2017
The Metropolitan Police is now investigating the hack, according to the Independent. Britain First refused to comment to the paper.
You can share this story on social media: