Russia 'horrified at chemical attacks' in Syria, says former UK ambassador to Moscow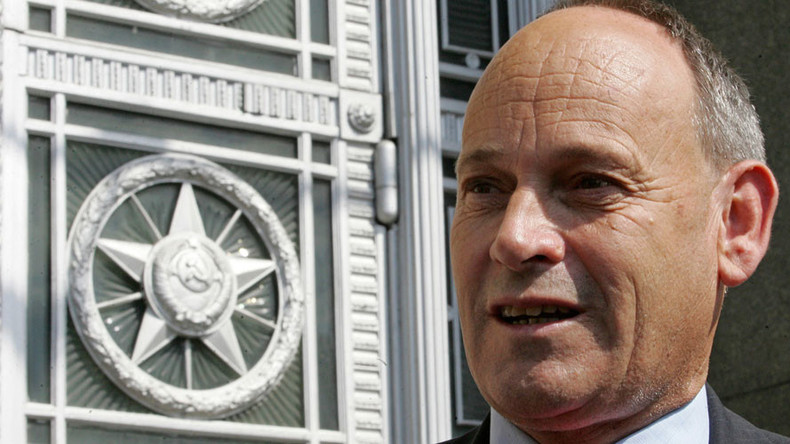 Russia has been badly mishandled by Western powers, which fail to realize the Kremlin is not fond of the Syrian leadership and is horrified at recent chemical attacks, former British diplomat Tony Brenton has told the BBC.
Speaking to the BBC 'Today' program on Thursday, Brenton, who served as ambassador to Moscow from 2004 to 2008, said it is important to understand Syria from the Russian perspective.
The Russians have been accused of complicity in the recent deadly gas incident at Khan Sheikhoun, which precipitated a U-turn from President Donald Trump's isolationist rhetoric.
The US launched cruise missile strikes on a Syrian regime airbase in retaliation for the suspected attack.
"The Russian view of the situation in Syria is very clear. They don't much like [Syrian President Bashar] Assad and they must be horrified at the chemical weapons attack last week.
But the question they ask themselves is, 'if we get rid of Assad, what comes after?'" Brenton said.
"Their answer to that question is that 'we get some of Islamic fundamentalism which is worse for us than Assad'… so we put up with the nasty dictator that we've got rather than admitting fundamentalism which is a direct threat to us."
Asked if the Russians need "help" to move away from Assad, Brenton said: "I think that is exactly it. I think if we can get together with the Russians they have a real interest in moving away from Assad as well."
Understanding the domestic political situation in Russia is also vital in order to grapple with the question of how the country operates in the world, he said.
"They are dealing with a population which doesn't really understand why they are in Syria at all.
"If we could move towards an after-Assad regime in Syria which guaranteed the non-intervention of Islamic fundamentalism, [Russia] would be delighted to work in that direction."
But Russia has backed Assad and his insistence that his forces were not responsible for the recent chemical attack, and has called for an international investigation into the events.
The Russian Ambassador to London Alexander Yakovenko told RT: "We do hope that our Western partners ... won't stand in the way of an impartial, independent investigation conducted by the competent international authority, which is the OPCW."
Brenton went on to talk down the usefulness of sanctions and threats against Russia after the BBC interviewer suggested that Russians responded better to force and implied force than to "nice words."
"I've seen no evidence at all lately that they respond to pressure, quite the reverse," Brenton countered.
"We have a quite elaborate set of sanctions set up against Russia following what happened in Ukraine and they've not changed Russian policy one jot."
He said the measures have "not significantly damaged the Russian economy, which is now growing again, and they haven't damaged President Putin's popularity.
"Again, quite the reverse, he has been able to say to his people, 'look the West are out to get us… back me,'" Brenton said.