Plan to service F-35 jets in Turkey raises serious security concerns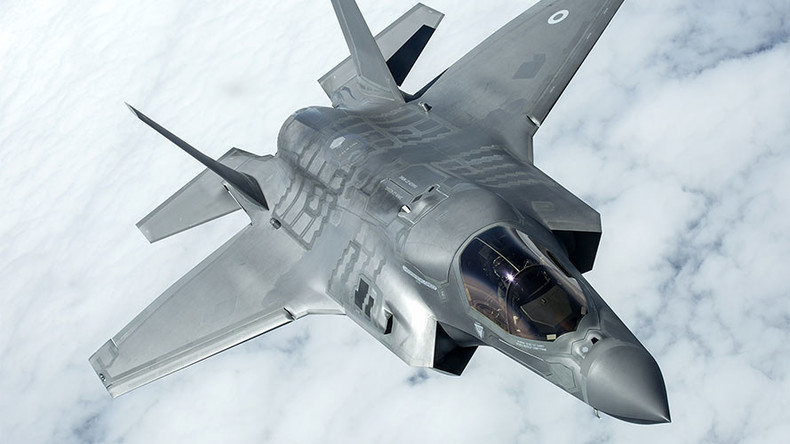 Plans to repair British F-35 jets in Turkey are causing serious concerns, given the country's wavering commitment to NATO and recent failed military coup.
While Turkey is an ideal jumping off point for Middle East operations and is part of what the US terms a "global support network" for the top-of-the-range fighter jets, its current domestic issues have spooked MPs and defense experts.
Scottish National Party (SNP) MP George Kerevan told the BBC that, despite US assurances, "the UK should have options in the event of a diplomatic crisis with Turkey."
"I want to know what alternative arrangements are in place if it became impossible to have the engines overhauled," he said.
The UK currently carries out major F-35 repairs at home.
The overall cost of the US-led F-35 project is estimated to be £1.5 trillion and the pricey program has been plagued by problems, including ejector seats that could kill the crew, guns that don't target properly, and fuel tanks that could explode if hit by lightning.
Kerevan said he plans to contact the Commons Defense Select Committee to raise the issue of depending on Turkey to service the planes.
Defense expert Mark Bobbi of the military website IHS Jane's told the BBC that he agrees with Kerevan.
"My concern is that any cessation of Turkish engine maintenance would strain customer operations of the F-35," he said.
"If such is in the context of combat operations in the Middle East, then the issue becomes very serious indeed.
"F-35 partners, all of them, should be concerned with Turkey and be ready to respond quickly to any political, social, or 'military' crisis," Bobbi said.Some factions in the Turkish military rose up to overthrow the government in July of 2016, but quickly failed.
The attempted coup led to a violent crackdown and purge of sections of the military and security forces at the direction of President Recep Tayyip Erdogan.
A number of Turkish troops stationed at NATO headquarters in Belgium applied for asylum with their families to avoid the harsh retaliatory measures being carried out at home.