LGBT rights group wants UK passports to include gender neutral 'X'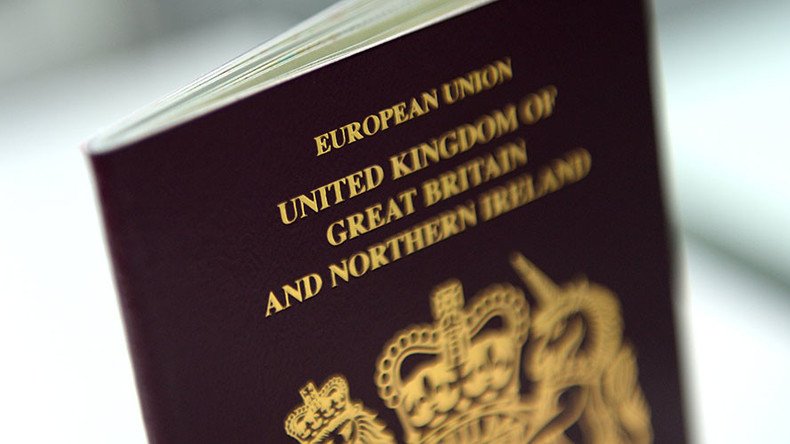 British passports should allow people who do not identify as male or female to define themselves as gender neutral 'X,' an LGBT rights group says.
Stonewall has warned many people who define themselves as transgender in the UK are "afraid to travel abroad" because they fear intrusive questions or difficulties at passport control, the Independent reports.
"This can be especially worrying for those traveling with children, particularly if they had, or adopted, children when they were legally a different gender."
Stonewall made the call as part of its five-year plan, 'A Vision for Change,' launched on Wednesday. Its aim is to create gender equality for the estimated 650,000 transgender people in the UK.
It says transgender people face unnecessary obstacles in everyday situations because of the way gender is recorded on official documents.
In addition, people who do not consider themselves either male or female face a lack of protection under the law due to the limited gender choice on many official documents.
"Non-binary people are not recognized or protected under law. Official documents ask people to describe their gender as male or female, often providing no other option, even when gender has limited or no relevance to the purpose of the document.
"The International Civil Aviation Organization allows passports to be issued with an 'X' gender marker but the UK does not issue these. Not having legal recognition means non-binary people must constantly live as someone they are not."
The plan also includes proposals for lobbying for a reformed Gender Recognition Act and Equality Act, which would remove "gender reassignment" and "transexual" from legislation – terms it sees as outdated.
Stonewall also wants to produce workplace guides specifically on trans-inclusive policies, improve LGBT inclusion in healthcare and raise more awareness of "transphobic" hate crime so that people know how to report it.
Since 2011, Australian passport holders have been able to choose 'X' if their gender is indeterminate.
Stonewall's passport call comes as banking giant HSBC said it would offer the transgender community a choice of 10 new gender-neutral titles, such as Mx, M and Misc, for their bank accounts.
You can share this story on social media: