HSBC offers customers 10 new gender-neutral titles in pitch to LGBTI community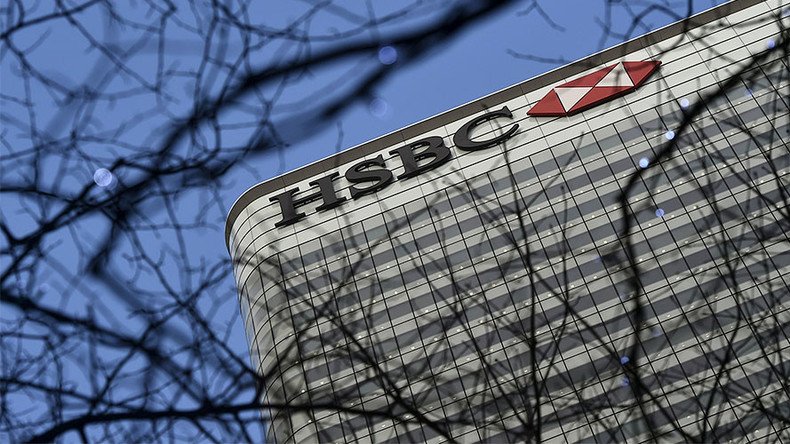 Banking giant HSBC has expanded its selection of titles to include gender-neutral honorifics in an effort to appeal to transgender people and others.
The new options feature 'Ind', which means 'individual', and 'Pr', which is short for 'person'. They also include 'Mre', which stands for 'mystery' and 'Misc' for 'miscellaneous'.
Transgender individuals will also be able to pick 'M', 'Myr', 'Mx', 'Msr', 'Sai' and 'Ser' for their HSBC accounts.
The novel titles will be printed on HSBC cards and bank statements, while the bank's staff will use the new honorifics in all of their interactions with the clients.
The move was welcomed by some LGBTI groups, which praised the "huge strides" in the banking sector towards addressing the problems faced by the transgender community.
Speaking to the Telegraph, a spokesperson for Stonewall, a charity that advocates for LGBTI rights, said, "It's great to see an increasing number of organizations prioritize issues affecting trans people.
"The banking sector has taken huge strides towards making lesbian, gay, bi and trans employees and customers feel valued."
However, other human rights campaigners questioned the need for such a wide selection of gender neutral titles, whilst still commending the HSBC for its pivot to transgender community.
Binary people can use Mx, binary trans people can use Mr/Mrs/Ms. I don't think framing the HSBC neutral titles as transgender is helpful

— Chad (@kitation) 30 March 2017
"It is commendable that HSBC is showing sensitivity and support for transgender customers, but I am not sure 10 different titles are necessary," human rights campaigner Peter Tatchell told the Daily Mail.
"They risk creating confusion, misunderstanding, ridicule and backlash. Mx is the emerging consensus as the preferred gender neutral title. It covers transgender and intersex people, and anyone who doesn't identify as male or female."
Conservative groups have also criticized the HSBC decision to dramatically expand the selection of titles.
"This plays into the hands of a new political ideology. HSBC thinks this is progressive, but it is actually regressive and absurd and will confuse people. I think it's sad if people want 'mystery' as a title. It is a denial of reality," Denial of Christian Concern Chief Executive Andrea Minichiello Williams said, the Telegraph reports.
"Major public institutions are beginning to pander to this latest fad of political orthodoxy for fear of being seen as illiberal," Williams added.
A spokesman for the HSBC, however, might have revealed that the rationale behind the expansion might be more pragmatic than ideological.
"We are a commercial enterprise and we want to appeal to all our customers. If we don't improve then the transgender community won't bank with us and we don't want that," said Stuart Barette of the HSBC UK Pride network.
Nevertheless, Barette highlighted that "this is what our trans customers have been hoping for as they want their identities to be better represented in the community.
"Ultimately this isn't us trying to lay claim to the ground and do a PR stunt, this is a genuine effort."
You can share this story on social media: