HSBC accused of overlooking British customers with ISIS links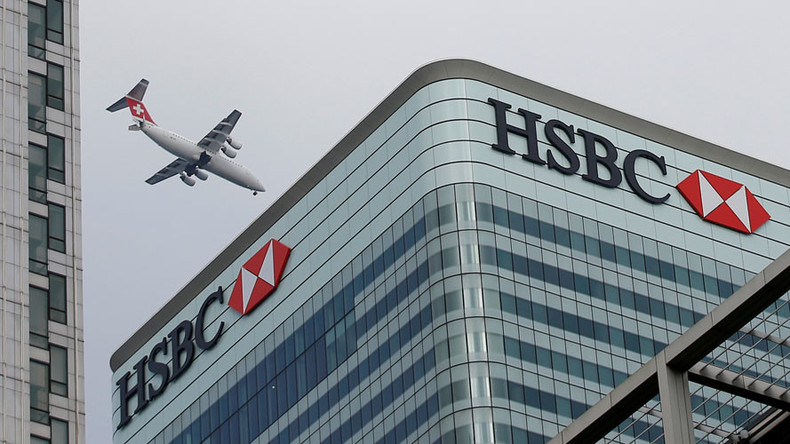 US regulators are set to accuse HSBC of failing to take action against British terrorism suspects who banked with the company, according to a leaked report.
The multinational banking giant, which is headquartered in London, allegedly allowed 13 suspects with links to Islamic State (IS, formerly ISIS/ISIL) to hold accounts, according to the Times.
The newspaper says it learnt of the allegations from a draft report submitted in September by US lawyer Michael Cherkasky, who was hired by the US Department of Justice (DOJ) in 2012 to monitor HSBC's internal controls.
Cherkasky gave the names of 13 British terrorism suspects who banked with the firm, including Nadir Syed, 23, who was sentenced to life in prison for planning to behead a poppy seller in 2014.
Five of the names listed have traveled to Syria, including two sisters from Bradford who took their children last year and were followed by their brother, Ahmed, whose name was also on the list.
Cherkasky is due to submit the official report to the DOJ and UK authorities in January.
According to the Times, the alleged illegal activity of the 13 individuals may have been known to HSBC, but it is not known when the bank became aware of problems with the accounts or whether it continued to provide services for the individuals.
"While we cannot confirm whether individuals are or are not customers, with over 17 million UK customers we occasionally identify or learn of individuals who do not meet our standards, following which we take appropriate action," an HSBC spokesperson said.
"We work closely with authorities to combat terrorism and financial crime by cooperating with requests for information and monitoring accounts, and are continually seeking ways to further strengthen our controls."
The revelation comes as EU antitrust regulators are set to fine HSBC and two other banks for rigging financial benchmarks linked to the euro. The European Commission can fine a company up to 10 percent of its global turnover.
The EU levied charges against HSBC, JPMorgan and Credit Agricole in May 2014. All three deny wrongdoing.
You can share this story on social media: