British 'secret warfare' unsustainable in information age – report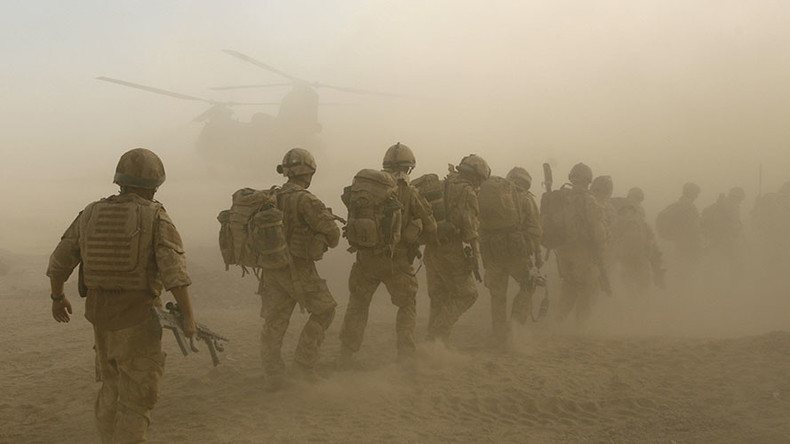 Britain's secret war-fighting operations using special forces, drones and similar clandestine methods are folly in an age of information and public demand for accountability, according to a report by the Remote Control Project.
The think tank, run by the Oxford Research Group, examines the rise of clandestine warfare.
Its study, titled 'All Quiet On The ISIS Front? British secret warfare in an information age,' looks at where and how the UK is fighting wars, using means which are largely unaccountable.
The UK shields its secret activities behind a long-standing 'no comment policy,' which lags behind those of other modern democracies, it says.
The report points out that countries like Australia and the US often detail special forces deployment in a way which the UK does not.
"This provides reporters, and the general public, with an important opportunity to question government strategy and debate the implications of their involvement in conflicts overseas," the authors argue.
The report also highlights that special forces operations are often only reported as a result of leaks.
The study cites numerous reports in papers like the Express and the Sun which tell selective tales of military daring in places such as Libya and Syria.
"[UK special forces] are unique in their exemption from parliamentary oversight," the report says.
"Greater inspiration" should be drawn from increased scrutiny on spy agencies where there is "an attitude of acceptance that greater transparency is necessary in today's world," it adds.
The study cites the example of MI5 Director-General Andrew Parker who, in the wake of a number of recent major leaks, said: "We recognize that in a changing world we have to change too. We have a responsibility to talk about our work and explain it."
Leaks such as those regularly carried in tabloids and via whistleblowers, the authors state, "makes the idea of blanket opacity increasingly outdated, and the benefits of maintaining such a policy should be critically examined in light of the more transparent practices of Britain's allies."
The report also argues that secret operations run contrary to democratic aspects of British military doctrine because, unlike normal troop deployments, they sidestep the need for a vote in Parliament.
The normal doctrine "does not capture the many elements of remote warfare, which are often considered 'non-combat,' supporting, or assisting roles," the report says.
Tory MP and former soldier Crispin Blunt told RT last year it is high time for more oversight of such activities.
Blunt said at the time there is no formal parliamentary process for overseeing SAS missions and "there's obviously an issue as to whether the intelligence and security committee would be the proper vehicle for oversight of these kinds of operations, but we are not there at the moment."
A new war powers act proposed in the wake of the Iraq and Afghanistan campaigns could include requirements for increased democratic oversight of UK forces.
Supporters of the idea include Labour leader Jeremy Corbyn, who told the Middle East Eye in 2016: "I'm very concerned about this because [former Prime Minister] David Cameron – I imagine [Prime Minister] Theresa May would say the same – would say parliamentary convention requires a parliamentary mandate to deploy British troops. Except, and they've all used the 'except,' when special forces are involved."
You can share this story on social media: