'Banksy of punctuation': Self-proclaimed 'grammar vigilante' corrects Bristol shop signs
Published time: 3 Apr, 2017 15:24
Edited time: 4 Apr, 2017 09:09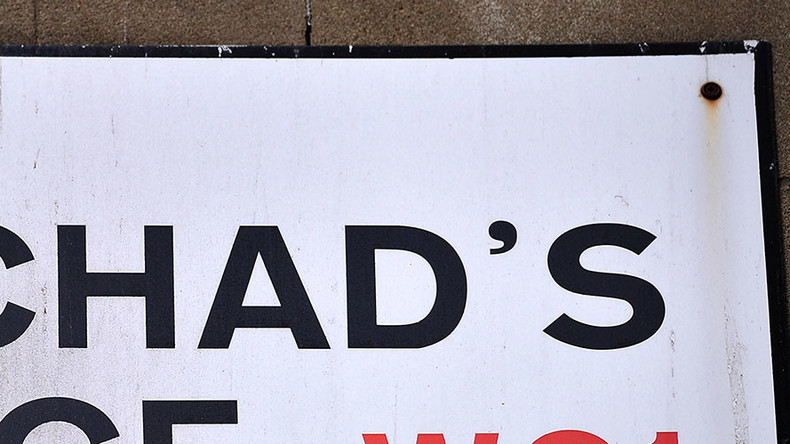 A self-proclaimed 'grammar vigilante' is creeping around the streets of Bristol in the dead of night, correcting bad punctuation on business signs.
Although his nocturnal hobby is probably illegal, the so-called 'Banksy of punctuation' claims that sticking some plastic onto company signage to correct grammar mistakes is less of a crime than "getting apostrophes wrong."
Keeping the man's real identity strictly under wraps, the BBC said on Monday it had tracked down the grammar fanatic and followed him on one of his night-time missions.
The family man, who is an engineer by day, has been correcting signs around Bristol, hometown of street artist Banksy, for the last 13 years.
His hobby began when he spotted a mistake committed by the local authority.
"It was a council sign – Mondays to Fridays – and had these ridiculous apostrophes.
"I was able to scratch those off."
Other signs the 'vigilante' has corrected include a "gross" mistake on a nail salon sign that read 'Amy's Nail's.'
"It was just so loud and in-your-face I just couldn't abide it, so I had to go and apply my wares to this apostrophe. It grates – I think, how can they?" he told the BBC.
"I'm a vigilante, I'm a grammar vigilante."
The man, who goes around at dusk wearing a black coat and hat, uses a so-called 'apostrophiser' - an 8ft-long tool that allows him to add or cover up punctuation marks on high-up displays.
The 'Banksy of punctuation,' who uses stickers rather than paint to conceal mistakes, also uses a step ladder that allows him to work without having to lean on buildings and carries a set square and scalpel to make sure his work is finely done.
The man admitted his heart "pounds" while making the alterations, but he still fails to acknowledge that his work could amount to criminal damage.
"I don't think it's damage," he said.
"What I'm doing is sticking on a bit of sticky-back plastic.
"It's a worse crime to have all these errant apostrophes on shops and garages.
"I just think it's going to teach the youth of tomorrow the wrong grammar," he added.
Grammar's answer to Banksy recently corrected a garage sign which read 'Cambridge Motor's.' The owner told the BBC he is thankful for the correction.
Responding to the story, social media users have posted pictures of signs that are crying out for correction.