London police release all 12 suspects arrested in wake of Westminster attack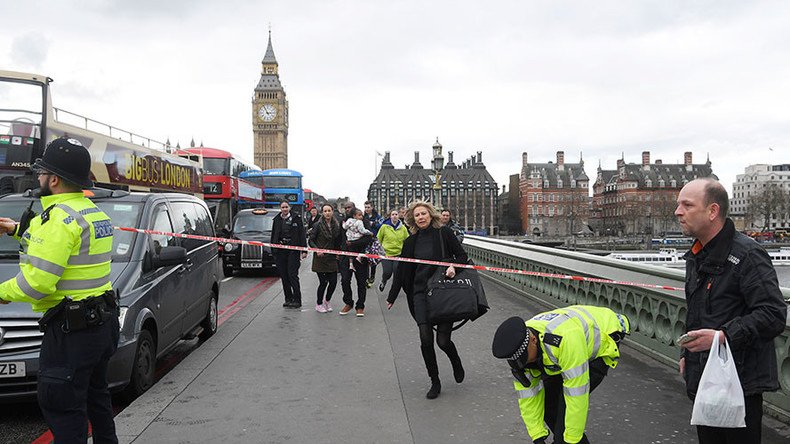 All 12 people arrested in connection with the Westminster attack have been released and will face "no further action" according to police.
A 30-year-old from Birmingham was the final person being held in police custody on suspicion of preparing terrorist acts but he was released on Saturday, according to The Metropolitan Police.
READ MORE: London police in tense stand-off with protesters at anti-Islamic terrorism demo (LIVE VIDEO)
All of the suspects were arrested in connection with the investigation to identify any accomplices who may have assisted the Westminster attacker, however, Scotland Yard simply stated that "enquiries continue." All 12 were held under the Terrorism Act.
Father-of-three, Khalid Masood, 52, killed four people and injured dozens more during an 82-second attack on March 22.
Masood rammed a group of Londoners and tourists on Westminster Bridge before slamming his vehicle into the gates of the parliament buildings and killing a police officer.
READ MORE: Wife of Westminster attacker 'saddened & shocked' by husband's actions
Since it emerged that Masood used the encrypted messaging service WhatsApp minutes before he carried out the attack, police have been investigating the possibility of a wider extremist network.
While officials have found no evidence connecting Masood with radical Islamist groups such as Islamic State (IS, formerly ISIS/ISIL) or Al-Qaeda, despite the IS claiming responsibility for the attack, he did express an interest in jihad.
You can share this story on social media: