UKIP just got invoiced for £200k… by its largest donor
Published time: 24 Mar, 2017 15:38
Edited time: 25 Mar, 2017 12:38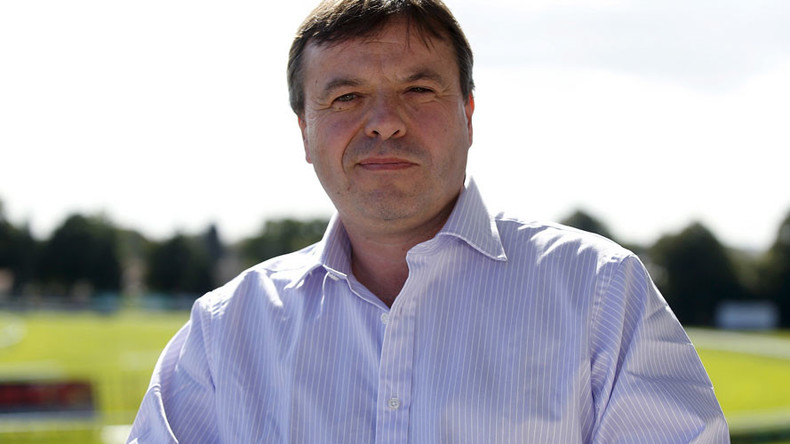 The woes of the UK Independence Party (UKIP) continue, as its one-time largest donor Arron Banks demanded no less than £200,000 from the organization.
Banks argues the money would cover the costs of providing call center and membership services for the period after he was suspended by the party's leadership.
According to the Telegraph newspaper, the man who once donated £1 million (about US$1.25 million) to UKIP said that, as he had "effectively" had his membership suspended, he would not do campaigning work voluntarily.
"Why on Earth am I going to donate the service for free?" he said.
"I don't think so. So – yes – there is a bill in the post for the thick end of £200,000."
The invoice and amount were confirmed by UKIP, but the party was adamant that Banks had not had his membership suspended.
"Since Arron Banks first became involved with UKIP, before the last general election, he has been a generous donor," a spokesman for the party said.
"All the support he has given UKIP has been on that basis and not on a supplier/client one. We don't understand why he now claims his generous donations were something different."
Last week, Banks wrote on Twitter that the reason for his expulsion was "saying current leadership couldn't knock the skin off a rice pudding."
UKIP leader Paul Nuttall argued last month Banks was "not a member of UKIP," with the party saying on Friday that Banks' membership simply "lapsed earlier in the year."
Banks has since announced he would be setting up his own party. It is unclear whether his good friend and former UKIP leader Nigel Farage would join him.