EU boats could be blocked from British waters if Brexit talks break down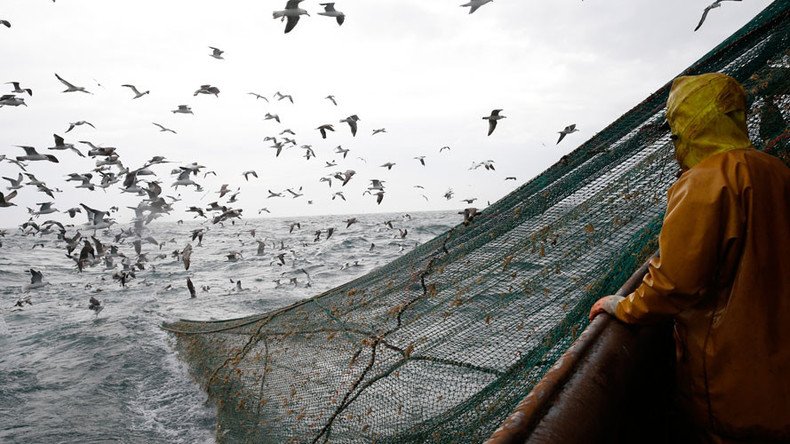 Prime Minister Theresa May has reportedly vowed to break the 1964 London Convention and ban European fishing vessels from waters 6 to 12 nautical miles from British shores.
The convention would allow some European fishermen to catch in British waters even after Brexit, when the UK will no longer be part of the EU common fisheries policy. A notice period of two years will be given to EU fishing groups.
The end of the agreement would see foreign vessels lose out significantly, as 58 percent of the fish caught in British waters is taken by non-British fleets. In turn, British boats catch just 21 percent of their fish in European waters.
EU fishing groups have since threatened to bring in tariffs on British fish exports if access is withdrawn for European boats.
An estimated 32 areas of British fishing waters are currently available to foreign nations to use under the convention, while the UK has fishing rights in five sections of foreign waters.
"The London Convention must be denounced now to secure all access to our waters and obtain the strongest possible diplomatic hand,"Fishing for Leave campaigners said earlier this month.
"Failing to scrap this convention would allow the EU backdoor access to this narrow strip as the convention will still apply to the UK upon withdrawal. Fisheries will symbolize whether we've 'taken back control of our borders' and will therefore be the 'acid test' of Brexit."
The sea fishing industry accounts for less than 1 percent of Britain's gross domestic product (GDP), but many coastal communities are still heavily reliant on the fishing industry to survive.
Enforcing a foreign-free fishing area will be difficult in practice, however, as the British Navy is unlikely to control fishing water remits.
You can share this story on social media: