Brexit red herring? Britain's post-EU fishing policy an 'illusion,' former commissioner says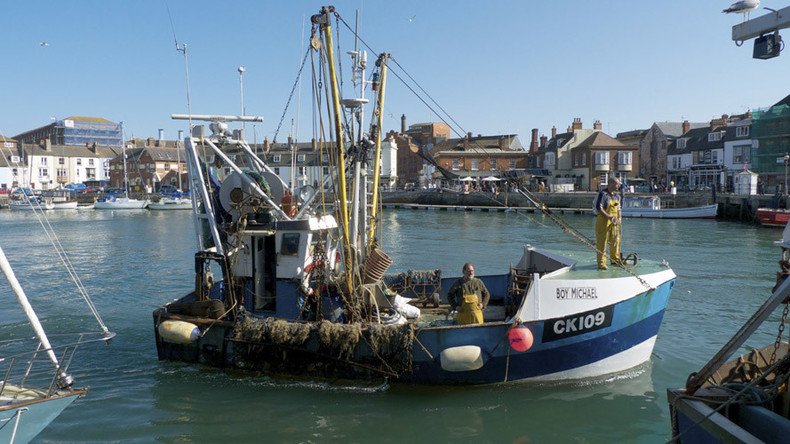 Britain's post-Brexit fishing plan is an "illusion" according to the former head of EU fisheries, Maria Damanaki. She warned it would be impossible for the UK to dictate its own fishing policies after leaving the bloc.
"The idea that you can control fisheries at a national level is an illusion for any country, but especially the UK – with Brexit or without. International cooperation is needed to keep stocks and control," the former commissioner, who served in the role for 10 years, told the Guardian Wednesday.
One of the reasons it would be so difficult, she argued, is the UK's geography.
"How would you control the waters between Ireland and the UK? How would you control the other international waters [such as the North Sea and the English channel]?" she asked.
Asked if the UK would be free to set its own quotas after leaving the union's Common Fisheries Policy (CFP), she said "this does not make sense."
Despite claims by arch-Brexiteer Nigel Farage during the referendum campaign that fishermen would be able to renegotiate once the UK had left the EU, "the UK needs international cooperation on fishing. No country can face this problem alone. The oceans are too big for that," Damanaki said.
Farage memorably sailed with a fleet of fisherman up the Thames before the June 23 vote and claimed at the time they would be free to find better terms after an exit.
However, David Powell of the New Economics Foundation (NEF) told the Guardian: "Fishers may have been sold a pup by the Leave camp."
"Fish in our waters don't care about lines on maps, and we share every single major fish stock with other countries. We'll need to keep on sitting down and reaching genuine agreement with our neighbors about who gets to fish what," Powell added.
You can share this story on social media: