£1mn child abuse inquiry into ex-PM Edward Heath closed due to 'lack of evidence'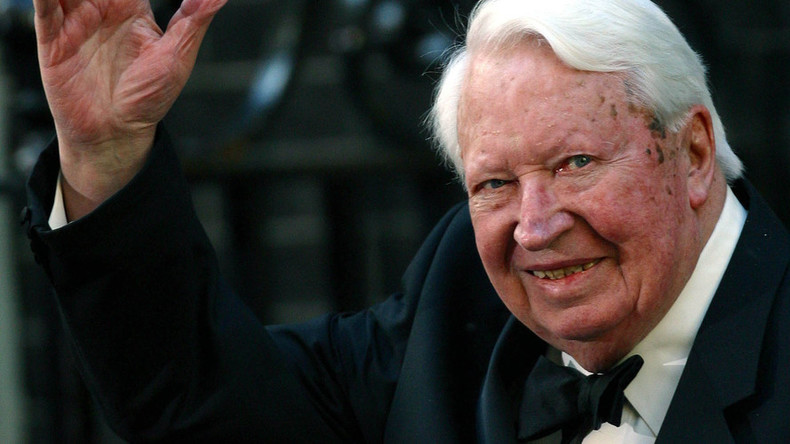 A £1 million ($1.25mn) taxpayer funded child abuse investigation into former Prime Minister Sir Edward Heath has been closed by police, reportedly due to a lack of evidence.
The inquiry, codenamed Operation Conifer, will be closed in the coming weeks, but the report on its findings will remain confidential, the Telegraph reports.
The huge bill has been criticized as a waste of taxpayer money since it was launched in August of 2015. Police have also been slammed for damaging the reputation of the late ex-PM, who cannot go on trial.
According to sources who spoke to the newspaper, private investigators that were hired by police to help conduct the inquiry have been told that their contracts will not be renewed.
"The inquiry is coming to an end. The contracts are up and have not been renewed, even though there was an option to do that," the source said.
Friends of Heath, who died in 2005 aged 89, insist that the inquiry found no evidence implicating the Tory politician, saying the questions police put to his former staff members and sailing friends were so lacking in detail that there appeared to be no hard evidence.
The investigation was launched after at least seven allegations of child sex abuse were brought against Heath, including one claiming that the former Tory MP abused a boy on his yacht before throwing him overboard.
Heath was also examined in a now defunct investigation into a suspected VIP pedophile ring at the heart of Westminster dubbed Operation Midland.
Heath's godson, Lincoln Seligman, has previously hit out at the amount of money spent on the investigation.
"Nearly two years and a million pounds, and all we have from the Chief Constable are nudges and hints, and the occasional declaration that he's convinced of Edward Heath's guilt. And complete silence from the Wiltshire Police Commissioner," he said.
Chief Constable for Wiltshire Police, Mike Veale, penned an open letter defending the investigation in December, saying that, though he knew the inquiry would "attract intense scrutiny," he was "very concerned and profoundly disappointed" about the speculations that had been made and the "impact" they would have on the "public's confidence in the police."
"This is not a 'fishing trip' or 'witch hunt' – both of these terms have been unfairly levelled at us," he wrote.
"The legal role of the police service is to, on behalf of the public, impartially investigate allegations without fear or favour, and go where the evidence takes us," he stressed.
Veale will come under pressure to resign if his force fails to justify the investigation.
The investigation was opened about a year and a half ago, when Superintendent Sean Memory launched an appeal for victims to come forward while standing outside Heath's former home in Salisbury.
Memory has been on long-term sick leave since he reportedly sent "inappropriate" and "flirty" text messages to a relative of a murder victim, according to the Sun.
You can share this story on social media: