#IndyRef2: Second Scottish independence vote reignites online debate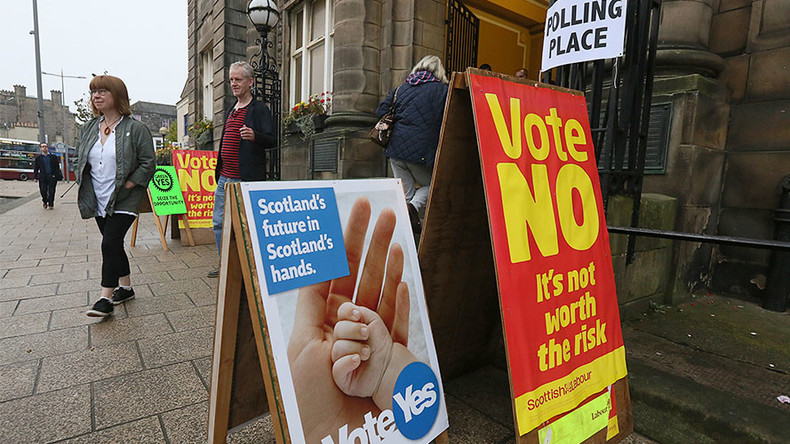 Scotland's First Minister Nicola Sturgeon's announcement of plans for a second Scottish independence referendum has been met with mixed reaction online. While the idea has garnered a lot of support, others feel a second referendum is a little ridiculous.
Sturgeon made the announcement on Monday at a press conference to discuss Brexit and Article 50 in Edinburgh, and said she will ask the Scottish parliament to vote for a second independence referendum next week. The referendum would take place when the options are clearer, likely by autumn 2018 or spring 2019.
Brexit has changed circumstances in Scotland, Sturgeon said, and it's not up to one politician to decide whether Scotland should follow the UK into Brexit. Sturgeon also said she had intended to compromise with the UK over Brexit, but that the government had failed to meet Scotland halfway.
READ MORE: Sturgeon announces plan for 2nd Scottish independence referendum
The announcement received mixed reactions online, with many expressing support for #IndyRef2. Others were quick to mock the idea of a second referendum, though, while some said Scotland had already had its chance in the first independence vote.
Scottish Conservative leader Ruth Davidson said Sturgeon had "chosen a path of further division" with her announcement, and said she would vote against a second vote.
Many defended the idea of a second referendum, agreeing that circumstances had changed since the Brexit vote.
A Twitter poll that has received more than 7,000 votes in the short time since Sturgeon's announcement shows a majority would vote yes for Scottish independence.
Some social media users said they would vote in favor of independence after voting 'no' the last time.