Prize-winning dog breeder killed newborn puppies by stuffing them into freezer (GRAPHIC PHOTO)
Published time: 7 Mar, 2017 12:42
Edited time: 9 Mar, 2017 09:28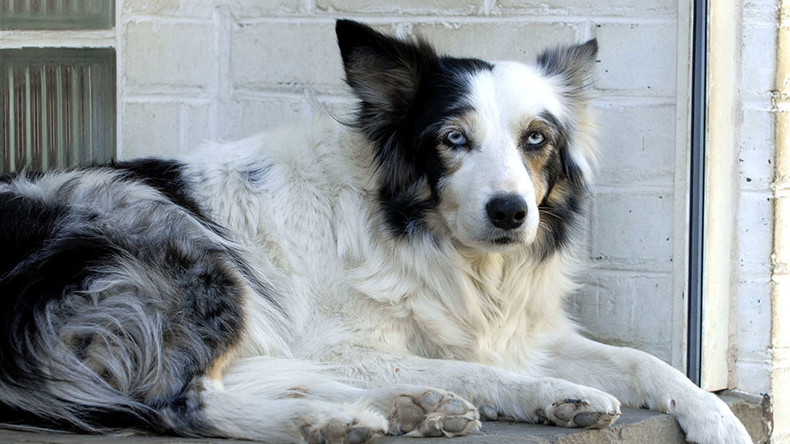 A dog-breeder who killed newborn puppies by stuffing eight in a freezer and beating another with a tin opener should be banned from owning or breeding dogs, a petition says.
Margaret Peacock was handed a 12-week jail term, suspended for 12 months, at Basingstoke Magistrates Court last week. She is allowed to continue to keep and breed animals.
Peacock, 64, admitted three counts of failing to prevent the causing of unnecessary suffering to an animal, according to Metro.
The dog breeder put eight blue merle border collie puppies into a freezer as she thought they might have genetic mutations, the court heard. She feared the puppies might have genetic mutations because their parents had been sister and brother.
Peacock made two phone calls to vets threatening to kill the puppies herself if they would not help her, the court heard. In a third call, the breeder informed the receptionist the puppies were now in the freezer because they had refused to put them down.
The following day, Peacock, who spent 14 years in the Royal Army Veterinary Corps, arrived at the surgery and handed over a bag containing eight puppies. One was still alive but had to be put down.
An RSPCA inspection found a ninth puppy was found dead at her Farnborough home after it had been beaten with a tin opener.
A petition has been launched calling for the Kennel Club, a governing body for various canine activities, to ban Peacock from owning or breeding pets. It has been signed by more than 15,000 people.
"Peacock tried to justify her actions because she thought the puppies would have 'genetic mutations because their parents had been sister and brother,' despite her veterinary surgeon suggesting they looked absolutely fine so refused to euthanise them," the petition says.
"They did not ban her from owning or breeding further animals as they said she has a good history.
"Is this really the kind of breeder you'd be happy buying your precious new puppy from?"
The Kennel Club says it does not have the power in law to prevent people from owning animals.
Peacock has been breeding dogs since she was 17, and has won awards at Crufts, the world's largest dog show, and provided dogs for television shows including ITV's 'The Bill'.