RAF airman jailed for saying military lets you murder 'black c**ts without going to prison'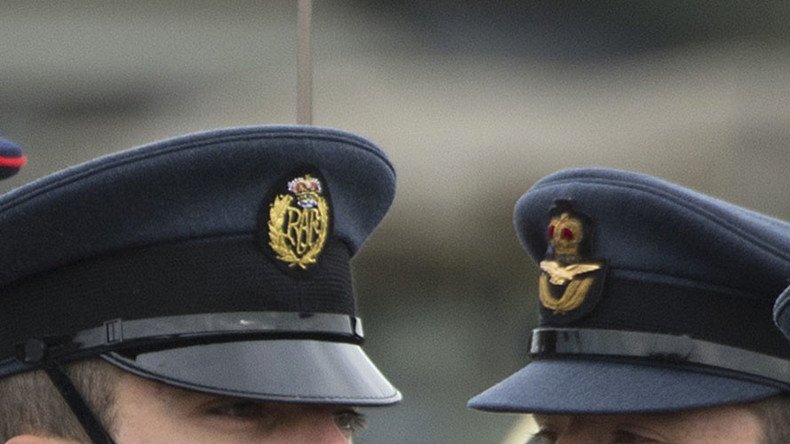 An RAF airman has been jailed for 24 days after commenting on a Facebook video that the military offered recruits the chance to murder 'black c**ts' without the risk of going to jail.
Senior aircraftman Michael Saunders was jailed for making the comment, which was only reported after a colleague saw it and posted it in a WhatsApp group.
Saunders posted his statement on the thread of a video that featured a black man attacking a white woman. He later deleted the comment, but not before another airman had spotted it.
Saunders, who is a member of the RAF Regiment, will serve his sentence at the Military Correctional Training Centre (MCTC) in Colchester, Essex.
The fallout saw a black comrade refuse to work with him based on lack of trust.He was quickly hauled before a military court and later admitted to one charge of misusing a public communication network.
Prosecutor Major Neil Keery said: "He posted a comment of 'Like I say to my brother f*** all the black c***s, I mean all of them. Join the military and you get to kill them without going to prison, it's f***ing fantastic.'"
"A black colleague took offence to the post; he accepts it was not directed towards him personally, but directed towards his ethnic group," Keery said.
"During his initial interview Saunders showed remorse for the comment, it was noticed when it was read back to him he was embarrassed and apologized," he noted.
Judge advocate Robert Hill gave the airmen 24 days and warned that such comments could detrimentally affect the military's work environment in a serious way.
"The military implications of doing that are quite serious, we have heard in this case of the black colleague who refused to serve with you because of it."
"Military efficiency depends on camaraderie and good relationships between colleagues and this sort of poisonous behavior, of course, spoils relationships," Hill said.
You can share this story on social media: