Make cannabis safer to smoke, researchers say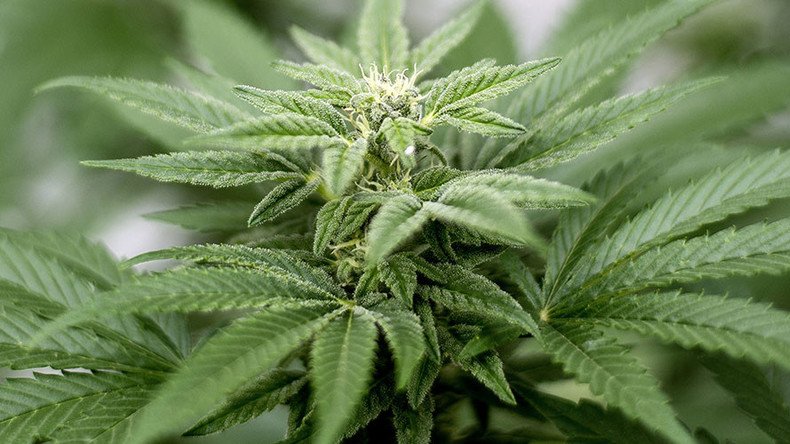 With a growing number of countries liberalizing the use of cannabis, new ways to make the drug safer for users are urgently needed, experts warn.
A report, 'Can cannabis be made safer?' published in the Lancet Psychiatry Journal, claims that the amount of people in the UK seeking specialist treatment for cannabis side effects has increased by 50 percent in the last eight years.
While old-style herbal cannabis is unlikely to cause mental health issues, the reports warns that the majority of cannabis being sold on the streets is an extremely potent form of the drug, known as 'sinsemilla' (which in Spanish means 'without seed') or 'skunk', which could increase the risk of developing psychosis.
"Although most users will not develop problems from their cannabis use, it is vital, especially now that cannabis is becoming increasingly liberalized, that we explore alternative and innovative ways by which we can reduce and mitigate cannabis related harms," says the report's lead author Dr. Amir Englund of King's College London.
Several US states have legalized marijuana for recreational use, while Canada is set to do so in 2017.
Bans on selling and consuming cannabis have also been eased or scrapped in several EU countries, including the Netherlands, Spain, and Portugal.
The main compounds of cannabis are delta-9-tetrahydrocannabinol (THC), and cannabidiol (CBD).
While the THC gives the so-called 'high', CBD could keep people from experiencing some of the down-side effects caused by THC such as paranoia and memory loss.
The reason why potent forms of cannabis, or 'skunk', may be more harmful is that they have more THC but very low quantities of CBD.
Writing in his personal capacity in the report, Sir Robin Murray, professor of psychiatric research at King's College London, said: "We have started suggesting to people, 'If you won't stop smoking cannabis, will you at least go back to the traditional stuff.'"
As the potency of the drug has on average doubled worldwide in the past 40 years, researchers are now urging policymakers to draft up ways to make the drug safer.
The report firstly proposes a focus on raising awareness of the danger of using tobacco to smoke cannabis and suggests people use smoke-free vaporizers instead, as tobacco may increase the user's chance of becoming addicted to nicotine.
The Netherlands and Uruguay, where the sale and consumption of cannabis are legal, have proposed to reduce THC content to 15 percent.
Another proposal is to start taxing the amount of THC in the drug.
But the report also suggests a strategy by which the chemical composition of the recreational drug is altered so that there is more CBD.
Such synthesis would allow people to still enjoy the 'high' of the drug without causing harm.
You can share this story on social media: