Runners High: Cannabis-friendly gym set to open in San Francisco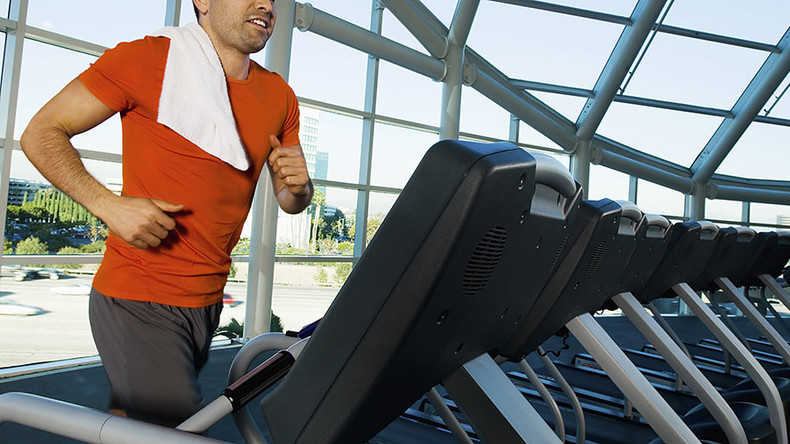 Cannabis and strength training may not seem like a natural combination, but one San Francisco entrepreneur wants to change that perception by opening the first cannabis-friendly gym, where people can work out and smoke pot in the one place.
Power Plant Fitness will be just like an ordinary gym, except that it will have a cannabis consumption room and special trainers who can advise gym users on how cannabis can improve their workouts. Gym users will be able to bring their own cannabis or purchase some on site.
"Cannabis has been part of athletic lifestyles for a long, long time. It's just been hidden," gym owner Jim McAlpine explained.
Power Plant Fitness is expected to open in San Francisco's Mission District in May, with membership costing between $150-$170.
"I believe this is something that millions of people have been waiting for," he said, noting "the response so far has told me that we've struck a chord."
Cannabis enthusiasts and first timers alike will be welcome at the gym, with trainers on hand to educate and advise users. Every member will undergo a cannabis performance assessment before starting any workout plan.
"For people who are new to this, we're going to have a very hands-on approach that helps them understand how much cannabis to take, when to take it, and why it's applicable to them," said McAlpine.
"We'll work out with those people who want to use cannabis and help them figure out if it's something we want to recommend to them, and then we'll help them figure out their appropriate dosages," he said.
McAlpine, who has been using cannabis as a "workout supplement" since he was 18, came up with the idea for Power Plant Fitness after the success of the 420 Games, a cannabis-friendly athletic event he set up to change the perception that cannabis smokers are lazy and unmotivated.
"The overwhelming reception to what we were doing with the 420 Games made us realize that we have to keep the ball moving," explained McAlpine.
"Many people are likely already smoking and then jumping in their car and driving to the gym. We'll be giving people the ability to not have to do that," he said.
According to Power Point Fitness, cannabis is "one of many supplements" used to "attain and maintain our symbiotic state of wellness."