Pro-Brexit voters suspicious of all experts – even weather forecasters, poll finds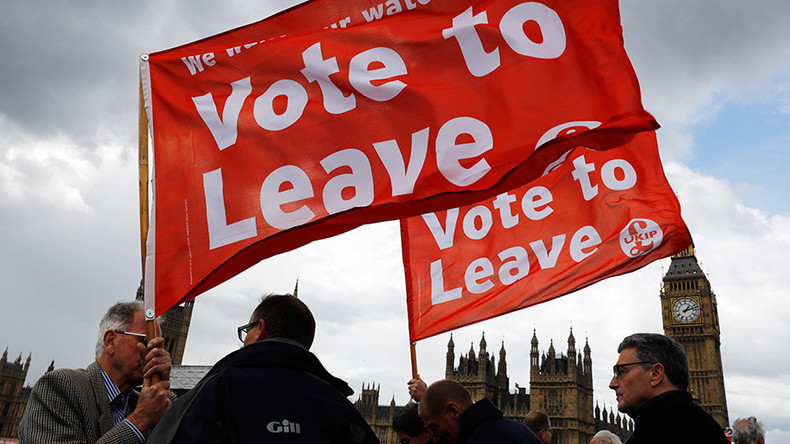 People who voted 'Leave' in the EU referendum generally tend to be more skeptical of experts than those who voted to 'Remain,' a YouGov poll suggests.
It is already widely believed that Leave voters have little time for expert opinion on Brexit, but new figures indicate Brexiteers hold scant regard for experts in all fields.
The poll follows former Justice Secretary Michael Gove's claim in the run-up to the EU referendum that "people in this country have had enough of experts."
According to the poll, the lack of trust tends to be stronger for certain types of experts, with Leavers being 21 percentage points less likely to trust economists than people who voted to Remain in the EU.
Leave voters were also 20 percent less likely to trust civil servants and scientists, and 15 percent less likely to trust weather forecasters.
The poll also found that Conservatives and UKIP supporters in 2015 were more distrustful of experts than those voting for Labour and the Liberal Democrats.
But social class, too, seems to be a factor, as the trust gap for experts among lower-class people is wider than it is for the middle class.
The YouGov figures reveal nurses and doctors are the most trusted experts by 84 and 82 percent of the pubic respectively, while personal GPs had 80 percent of the public's trust.
In the run-up to the June 2016 referendum, Gove told the Telegraph it is "wrong" to trust doctors simply because they had studied medicine for up to 16 years.
"The decent, ordinary patients of Britain have had enough of the medical elite lecturing them about how many tablets to take, and ordering them to open wide and say, 'Ahhh,'" Gove said.
"Day after day, we're fed scare stories about how eating too much will make you fat, and how smoking causes lung cancer. It's pure scaremongering, and I think this type of negativity is turning patients off."
Gove's own profession doesn't come off well in the figures, however. Just 5 percent of politicians are trusted by the public, but the number increases to 20 percent for people's own local MP.
A separate YouGov poll in August revealed Prime Minister Theresa May is the most popular politician in the UK, with 48 percent of respondents judging her favorably, against 36 percent who viewed her unfavorably.
She was followed by Boris Johnson and David Cameron, while George Osborne appeared to be the least favored of all.
The PM was also significantly more popular than opposition leader Jeremy Corbyn, who had a rating of -25 percent.
The ruling Conservative Party is the most favored of all, with Labour and the Liberal Democrats trailing behind.