Grenade-dropping jihadist death drones are 'insidious' threat in Iraq – general
Published time: 17 Feb, 2017 11:14
Edited time: 18 Feb, 2017 13:29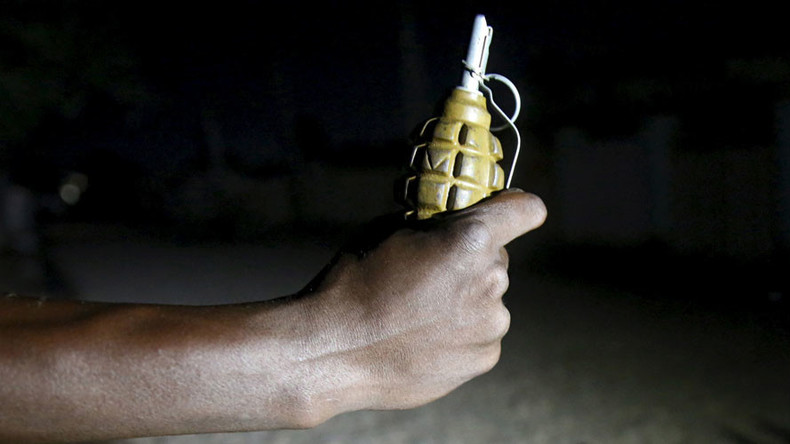 Britain's top general in Iraq says grenade-dropping drones used by Islamic State (IS, formerly ISIS/ISIL) are an increasing threat.
As the intense fighting to retake the northern Iraqi city of Mosul continues, Major General Rupert Jones has warned of the "insidious" threat posed by the low-tech aerial attacks employed alongside more conventional methods.
"The enemy has tried unsuccessfully to infiltrate back into the east of the city and has indiscriminately fired mortars, rockets and artillery into liberated areas on more than 300 occasions in the last week with a characteristic disdain for human life," he said in a briefing from Baghdad seen by the Daily Mail.
"This tactic, together with their continued use of off-the-shelf commercial drones is all they have left with which to attack the east as they await their fate.
"They are used for surveillance but in a way the thing what is most concerning is they are being used increasingly to drop grenades and other explosive munitions on innocent civilians in east Mosul and elsewhere.
"While this is a particularly inhumane and indiscriminate weapon by Daesh [IS], it is not a game changer."
Jones insisted that the coalition employed "technical" countermeasures to deal with the drones but did not elaborate on what these were.
Jones, who is serving as the deputy commander of Operation Inherent Resolve, the multinational effort to dislodge IS, said other dangers included the booby-traps left behind in buildings which coalition forces then had to clear.
He said cities like Fallujah and Ramadi had been retaken from IS but were "riddled with explosives."
"Booby traps were left in homes in cupboards in fridges in schools and hospitals all aim to kill and maim innocent civilians," he said.