UKIP leader Nuttall thinks blatant spike in post-Brexit hate crime is 'fabricated'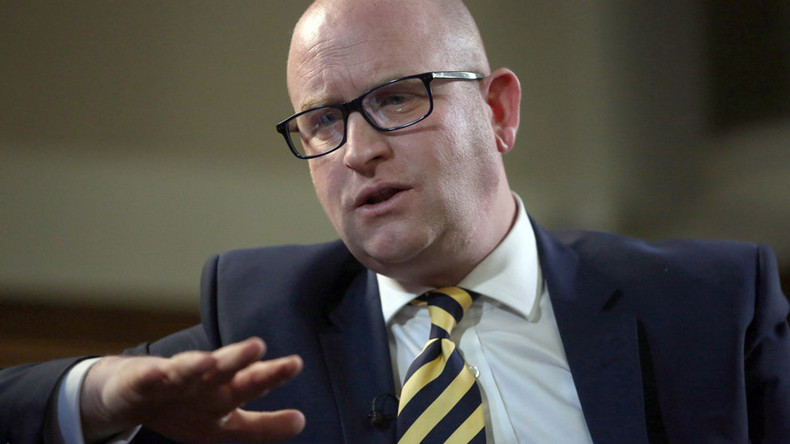 UK Independence Party (UKIP) leader Paul Nuttall has rejected police figures showing a spike in the number of reported racist attacks following the Brexit vote, arguing the stats have been "overblown" by Remain campaigners.
In an interview with the Independent, Nuttall refused to accept proof that attacks on religious and ethnic minorities had soared since the EU referendum.
One of the areas worst affected by rising hate crime is Staffordshire, where Nuttall is currently standing for election to Parliament in the Stoke-on-Trent by-election.
"A lot of that [rise in hate crimes] is fabricated," Nuttall told the newspaper.
"In fact, we've got a paper coming out, specifically focused on London and the hate crime spike."
Police data shows there was a clear growing trend in racist incidents across England and Wales from July to September 2016.
In Staffordshire alone there was a 6 percent rise with a total of 237 crimes reported to police, the highest quarterly figure since records began in 2012.
Home Office data published last year showed hate crimes were up 41 percent in July compared to the same month in 2015.
A further 31 police forces reported that more than 1,500 offenses relating to the victim's race or religion had been recorded in the two weeks up to and including the day of the referendum, June 23. In the two weeks following the vote that number grew to 2,241.
As a scouser, how does it feel too have knocked Kelvin MacKenzie off the top spot of most disliked person in Liverpool?#askpaulnuttall

— john (@leightonbouy) February 15, 2017
Nuttall insisted the situation is just a phase and unrelated to the nature of the referendum vote.
"What the police said is there tends to be a rise in these types of crime after any national event and then it tails off. I'm not sure I buy into [the rise in hate crimes]," he said.
"Of course there will be individual instances and people should never be victims of hate crime at all. I've said this in the chamber in the European Parliament, my heart goes out to those people who have been victims, but I think a lot of this has been overblown specifically to try to rubbish Brexit."
His comments were labeled "crass in the extreme" by anti-racist campaign Hope Not Hate.
"We call on those such as Mr Nuttall to be part of the solution, rather than the problem, and halt the slew of anti-Muslim and anti-immigrant slurs coming out from his party and its representatives," a spokesperson for the group said.
Nuttall has come under pressure in recent days after he was forced to admit he had not lost a "close personal friend" in the 1989 Hillsborough stadium disaster as he had suggested in past statements.
You can share this story on social media: