Anti-Semitic hate crimes reach 'record high' in UK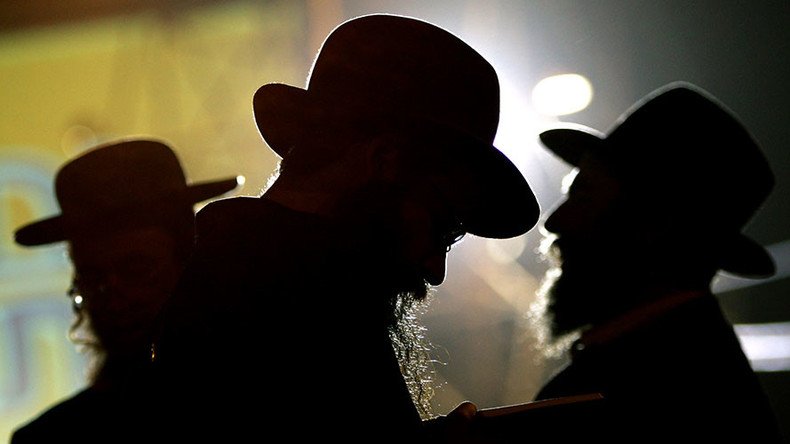 Anti-Semitic hate crime in Britain increased by more than a third last year, new figures show. Reported crimes include the desecration of Jewish property and verbal abuse directed randomly at Jews in public.
The report by Community Security Trust, a charity which monitors anti-Semitism, showed there were 1,309 incidents across the UK during 2016.
That's a 36 percent increase on the previous year, and is more than the previous record of 1,182 in 2014.
There were 107 violent anti-Semitic assaults reported, the highest number in six years. None of these were classed as "extreme violence," which would classify them as grievous bodily harm or a threat to life.
The study also showed 81 reports of damage or desecration of Jewish property, an increase of a quarter since 2015.
The most common type of incident was verbal abuse directed randomly at visibly Jewish people in public.
The CST could not pinpoint an obvious cause for the rise, saying that previous bad years were caused by "anti-Semitic reactions to sudden, specific 'trigger events' leading to temporary 'spikes' in incidents."
The number of crimes recorded in 2016 was "probably due to the cumulative effects of a series of events and factors that, taken together, have created an atmosphere in which the number of incidents recorded by CST has remained high."
Included in the "series of events and factors" were allegations of anti-Semitism in the Labour Party, a perceived increase in racism and xenophobia after June's Brexit referendum and regular public discussion of anti-Semitism, racism and hate crime, the study said.
It said these were likely to have caused a "greater level of reporting" of incidents to the CST and police.
"Whilst Jewish life in this country remains overwhelmingly positive, this heightened level of anti-Semitism is deeply worrying and it appears to be getting worse," CST Chief Executive David Delew said.
"Worst of all is that, for various reasons, some people clearly feel more confident to express their anti-Semitism publicly than they did in the past."
You can share this story on social media: