Rise of far right: Banned Neo-Nazi youth group recruits teen supporters online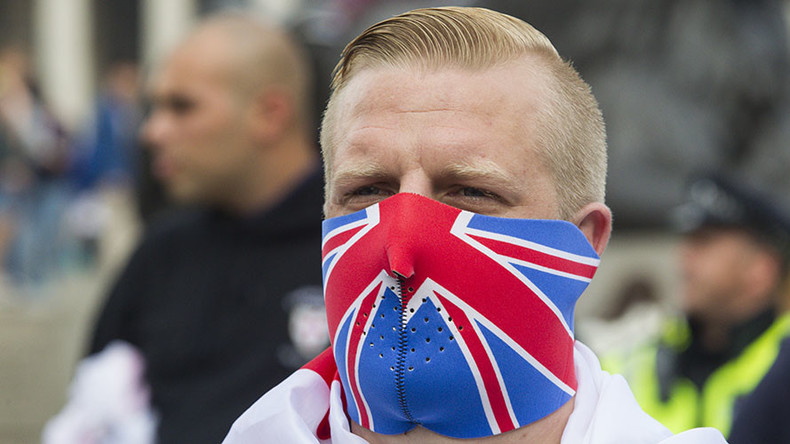 National Action, a British neo-Nazi youth group, has been building links with other racist, right-wing European groups and recruiting activists who are not yet in their teens, it has been reported.
The extremist group, which is run by 21-year-old Jack Renshaw, who openly brands Jews as "social vermin" that need to be "eradicated," declared at a recent rally: "Hitler showed mercy to people who did not deserve mercy."
Renshaw, who boasts that he is a "good shot" with a gun, has warned that "there will be violence."
"These invaders, these parasites, they're not just going to roll over and let us remove them from our country. They will put up a fight and we need the killer instinct," he said.
Since June's murder of Labour MP Jo Cox at the hands of Thomas Mair, a far-right terrorist, the government has become so concerned about the rise of National Action that an official ban will be passed on the group this week.
It will be the first British group to become a "proscribed organisation," which means that just being a member is punishable by up to ten years in jail – the same as for members of terrorist religious sects such as Islamic State (IS, formerly ISIS/ISIL) and Al-Qaeda.
National Action runs five Lake District excursions a year for its members, according to the Sun. There attendees are drilled in mixed martial arts and knife fighting, and gather around campfires to sing the Nazi anthem Horst-Wessel-Lied.
The group also plans regular rallies. A recent march in Leeds saw around 100 neo-Nazis performing Sieg Heil salutes before throwing paving stones, bottles, and fireworks at onlookers and police. One officer was left with a bad concussion.
Riot police eventually shut down the protest with the help of dog squads and made 48 arrests. Similar protests have taken place this year in Manchester, Newcastle, and York.
In May, members of National Action were pictured giving Nazi salutes and holding up a group flag in the Buchenwald concentration camp in Germany, where 56,000 people were murdered during World War II.
According to a National Action "mole" who spoke to the newspaper, the group approaches fellow youngsters on Twitter and Facebook to advertise their demonstrations and meet-ups.
"Each meeting or protest will see around 30 youngsters getting together. Few can drive and some are too young to get into pubs, so they're dependent on public transport and meeting in public places," he said.
Professor of politics at the University of Kent and extremism expert Matthew Goodwin told the newspaper: "Social media and flashy YouTube videos are a massive recruiting tool for today's Nazi groups."
Matthew Collins from the anti-fascist group Hope Not Hate said: "Once these groups have teenagers under their spell they start gearing them up to carry out horrific attacks.
"They know these young lads hero-worship them and will do anything for them. They're desperate to prove themselves, with many of them not just impressionable teenagers but also mentally unstable.
"Leaders will keep saying things like, 'We just need a trigger to start a race war and get rid of the blacks.' They put loads of pressure on them to carry out these attacks, because the older ones don't want to take the risk themselves," he said.
NA member Zack Davies, 26, was jailed for life last year for attempting to behead an Asian dentist in Mold, North Wales, in a racially motivated attack.
Alex Davies, 22, of Swansea is National Action's founder. He boasts online about receiving an award for racist public speaking and confirmed that his group put up the Nazi stickers that have appeared in the Midlands.
National Action has also made headlines this year for plastering "white zone" stickers around an English town, as well as holding a "Miss Hitler" beauty competition and running a "whites only" food bank in Scotland.
The youth group, which emerged in 2013, heaps praise on mass killer Anders Breivik, who murdered 87 people in Norway in 2011.