Salty sea dogs: Royal Navy resorting to sailors aged 55+ to fill recruitment gap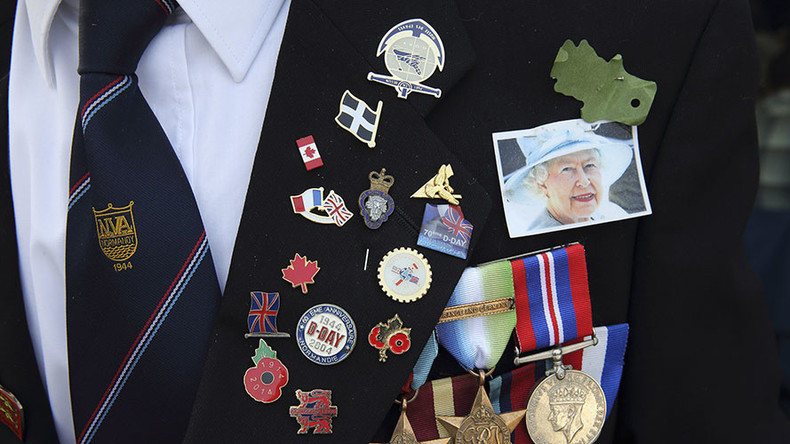 Britain's military recruitment and retention crisis has forced the Royal Navy to look to older sailors to man its ships, while the army is considering adopting a part-time, no-combat service scheme.
Reports indicate that the navy has been forced to prepare a new campaign offering a "bespoke five-year contract" for sailors to operate the forthcoming Queen Elizabeth class supercarriers.
This will be aimed at sailors aged 55 and above for a range of roles aboard the two ships, which are currently under construction.
The Express reports that First Sea Lord Admiral Sir Philip Jones has codenamed the project: 'from Street to Fleet.'
A reported legal loophole will allow veteran sailors to return, not as regular service sailors, but under a special long-term, full-time reservist contract.
The Express learned that the scheme would allow qualified personnel to "return to the Naval Service through bespoke commitment levels for a period of up to five years, for trained ex-Regular RN personnel, across all ranks and specialization, serving onboard the Queen Elizabeth Class carriers and across the Fleet."
The news comes just days after it emerged that all three services, including the Royal Air Force (RAF), are looking at a reduced duty scheme in which troops could work three days a week and avoid frontline service, apparently in an effort to cut costs.
The Daily Mail reported that the scheme is designed to keep troops happy and encourage new recruits, especially women.
The paper claims to have seen a leaked document which read: "Service personnel will be allowed to reduce their liability to be deployed."
By taking up to 93 days per year as unpaid leave, an individual serviceman would be "able to work less than five days a week, although still liable for evening and weekend duties on paid days," the document adds.
"This also limits an individual's liability to deploy, on the basis that a requirement to deploy would require full-time working."
In a statement Monday, the Ministry of Defence (MoD) appeared to backtrack on the terms of the scheme.
"Every members of Britain's Armed Forces taking part in this pilot could be required to deploy on operations, at any time, should the need arise.
"This pilot is part of a modern offer to help Britain's world class armed forces keep the broadest range of people and give them and their families the broadest service opportunities," they said.
You can share this story on social media: