'I hope you don't get raped': Far-right mouthpiece shocks woman in TV refugee debate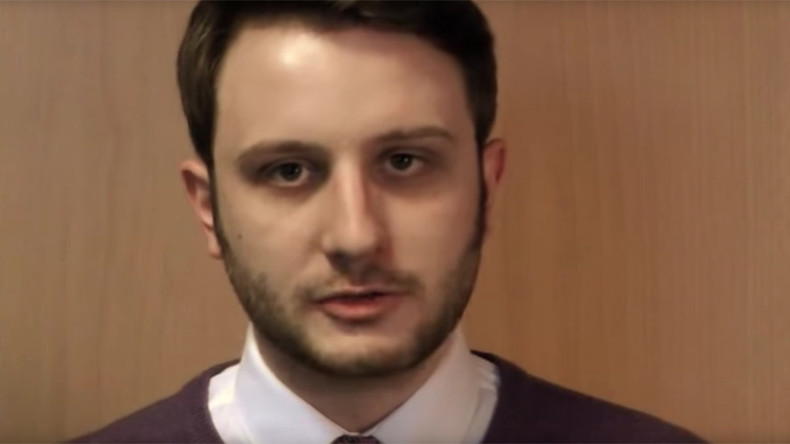 A former member of the British National Party (BNP), who was invited on Channel 4 news to talk about Britain's intake of Syrian refugees, challenged a fellow panelist to take one in herself, while warning her that she could be raped as a result.
Jack Buckby previously made headlines by deciding to run in a by-election in the constituency of murdered Labour MP Jo Cox, despite all other parliamentary parties letting Labour run unopposed out of respect.
While debating Barbara Ntumy from the National Union of Students (NUS), Buckby said he only wanted those "who are a drain on society" to be deported. However, when Ntumy questioned how he would define who is and isn't a "drain" on British society, the far-right activist launched into a tirade that left his fellow guests and the Channel 4 crew speechless.
"You know what, put your money where your mouth is – a Syrian refugees application form," Buckby said pulling out a piece of paper.
"Take one home, take in a Syrian refugee. I hope you don't get raped."
The audible gasp in the #C4News studio at @jackbuckby's disgusting arguments kinda tells it all. The alt right are scum of the earth.

— Alex Bradbrook (@AlexBradbrook) February 8, 2017
The suggestion set social media ablaze, with people dubbing the aspiring politician "vile" and "disgusting."
Despite the audible gasps in the studio, Buckby's provocation went unchallenged by presenter Krishnan Guru-Murthy, who simply thought the debate was "a bit like a religion – two people who just believe different things."
READ MORE: Govt hires advertising giant to lead fight against rise of far right in Britain
Buckby later wrote on Twitter that the gasps were from senior C4 presenter Jon Snow, who reportedly told him his comments were "the 'most offensive' thing said on show ever."
You can share this story on social media: