Far-right BNP disown leaflet blaming Jo Cox for her own murder... for helping 'terrorists'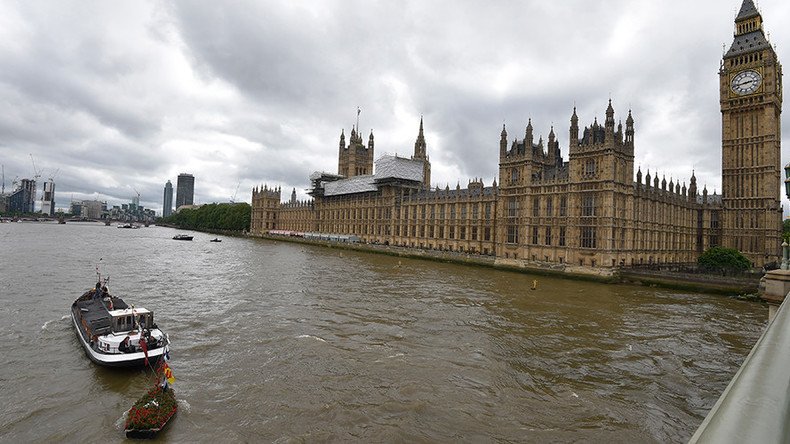 The British National Party (BNP) denies distributing leaflets in a West Yorkshire town near the constituency of slain Labour MP Jo Cox that link her murder to her support for "helping Muslims get into this country."
The "horrendous" propaganda handed to the people of Drewsbury accuses the migrant communities Cox was known for supporting of planning to "make and explode bombs" and join the Islamic State terror group (IS, formerly ISIS/ISIL).
During a House of Commons debate on Wednesday, Labour Party MP Paula Sheriff said, "Yesterday people in my constituency received a leaflet from the BNP saying Jo Cox took misguided action by helping Muslims in the country who may now go on to join ISIS, alongside some other horrendous allegations."
One-time BNP rising star Jack Buckby is contesting Jo Cox's seat in the coming by-election in the region of Batley and Spen in West Yorkshire.
Other parties, including the Conservatives, Liberal Democrats, and UKIP, have vowed not to run their own candidates as a mark of respect.
Home Office Minister Karen Bradley responded to the incident in Parliament, saying, "I am sure the whole House is shocked.
"That is utterly, utterly unacceptable."
The BNP claims the pamphlets are part of "black ops," however.
A party statement read, "Let me be clear, we have already stated that the murder of Jo Cox was outrageous and we find violence of any sort abhorrent, we also find this new affront disgraceful and we categorically deny any involvement in the production and distribution of this leaflet."
You can share this story on social media: