Govt hires advertising giant to lead fight against rise of far right in Britain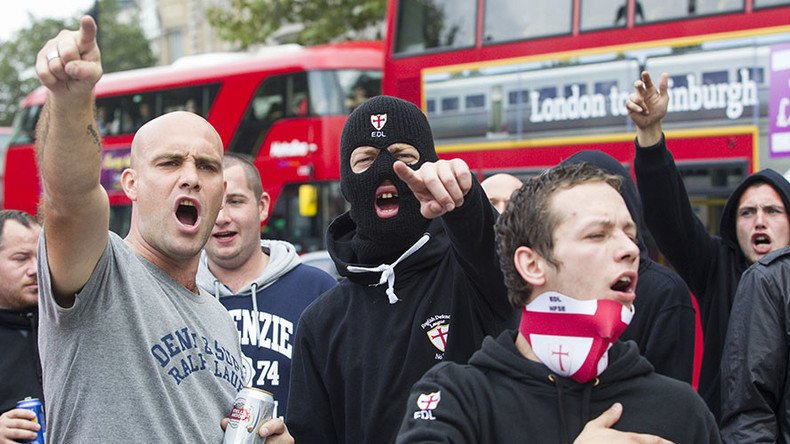 Lies spread by the far right will be challenged in an online campaign by Theresa May's government as part of a £60 million battle against extremism, it has been revealed.
The Home Office campaign, run by advertising giant Saatchi, will attempt to tackle "racist myths" perpetuated online by the far right and address threats of "extreme right-wing narratives."
The growing threat to Britain from Europe's fast-growing far-right movement is also being monitored by a secretive section of Whitehall, the Times reports.
The newspaper quoted an insider as saying the government would challenge "people who read [far-right US news outlet] Breitbart and stuff like that, the conspiratorial media. If you have issues, it's not other communities who may be the cause of your issues."
The Home Office is expected to challenge far-right perspectives through social media. Saatchi won a contract last year to produce up to 10 campaigns annually to undermine extremism.
As part of the campaign, mosques in need of protection from far-right extremism are likely to be beneficiaries from a £2 million (US$2.5 million) security program for places of worship.
Data recently released by the National Police Chiefs Council (NPCC) showed that the number of far-right referrals in England and Wales had increased by 74 percent, from 323 cases in 2014-15 to 561 in 2015-16. About 292 cases, or 52 percent, involved under-18s.
Authorities have also highlighted concerns that the threat from the extreme right could be growing in the UK following the conviction of Thomas Mair for the murder of Labour MP Jo Cox.
Mair killed Cox during the EU referendum campaign while saying "This is for Britain," and "Britain first," a court heard.
It is not the first time Saatchi has been involved in the political sphere. It first achieved prominence with a poster campaign that helped bring Margaret Thatcher to power.
It was also behind the "Tax Bombshell" posters that helped John Major claim an unexpected general election win in 1992, the "Better Together" campaign in the Scottish independence referendum, and the unsuccessful 'Remain' camp's promotion in the EU referendum.
You can share this story on social media: