Minister dodges question on whether UK troops could fight in South Sudan to protect aid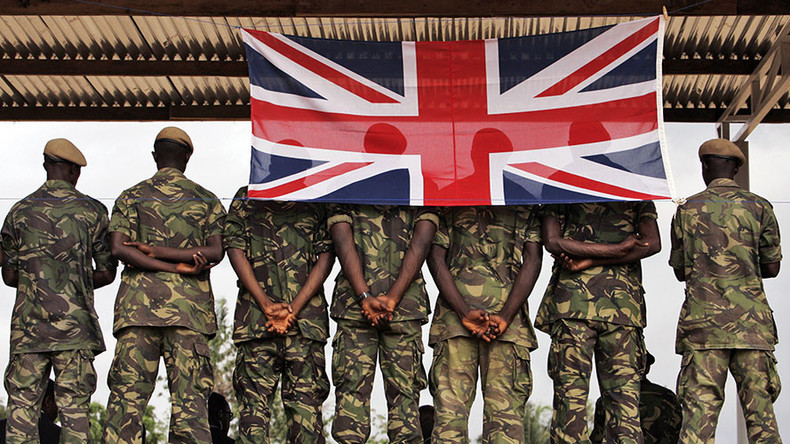 Britain's development minister has refused to confirm whether 400 troops being deployed to Sudan will be used as a protection force to secure aid deliveries.
Priti Patel, who heads the Department for International Development (DFID), was pressed by Sky News on whether troops would be used to secure aid which might otherwise fall into the hands of warring factions.
Conflict has been ongoing between forces of the South Sudanese government and Sudan People's Liberation Movement-in-Opposition since 2013.
Asked if UK troops would secure aid, Patel said: "This is a combined effort so I think it's important to say we are working together at every single level.
"The humanitarian piece is absolutely crucial, it really is, but also we are sending troops over in a very important role.
"I think it's fair to acknowledge the role that they are going to be playing is a strategic role and it's a very important one but the UK's effort is a combined effort."
Pressed again on whether UK soldiers would take up an active role on protecting aid, Patel said they would be there as part of an "integrated" approach.
The next deployment of up to 400 troops will be mostly of military engineers and is likely to include a force protection element to guard embassies and other UK installations and personnel.
When the deployment was announced in September 2015, then-Prime Minister David Cameron insisted that the role would not involve combat.
In an apparent effort to allay the fears of voters, Cameron said the security of personnel would be of paramount concern.
"But let me stress, we all want to see all the right force-protection arrangements in place but we should be playing a part in this.
"What happens in Somalia, if it's a good outcome, it's good for Britain, it means less terrorism, less migration, less piracy; ditto South Sudan," Cameron claimed, adding it is "absolutely vital that the international community works together to shore up stability in Africa."
You can share this story on social media: