UK troops will 'shore up stability' in Somalia, South Sudan – Cameron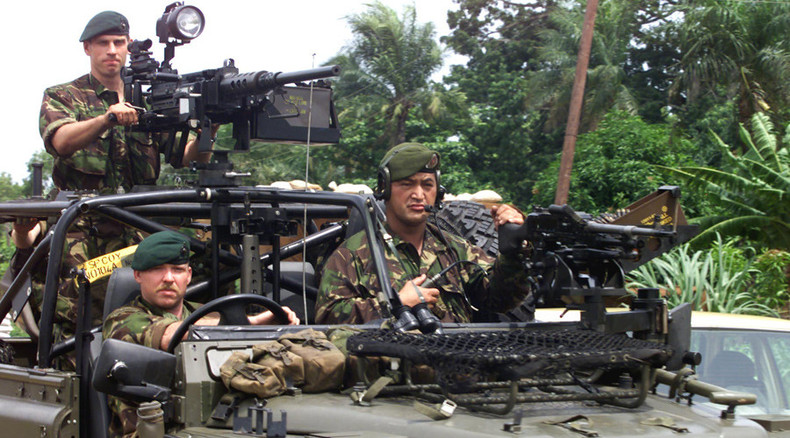 Hundreds of UK troops will deploy to the troubled African states of Somalia and South Sudan in what Prime Minister David Cameron calls an effort to ensure 'less terrorism, less migration, less piracy.'
Up to 70 troops could be sent to join a contingent of UN peacekeepers in Somalia to help fight Al-Shabaab insurgents, while around 300 could eventually be deployed to South Sudan in the coming months.
Cameron made the pledge to tackle the rise of terror groups in Africa and try to diminish the number of migrants heading to Europe ahead of the UN General Assembly summit to be held in New York from Sunday.
The troops will deploy as part of UN or African Union (AU) units to help with tasks like logistics and engineering, but will not take part in combat, Cameron claimed in a statement released prior to addressing the summit in New York.
"We think Britain has a particular role in training and logistics and expertise and standards, so we want to step up what we are doing," he said.
In an apparent effort to assuage the concerns of voters, who one British general recently acknowledge are increasingly opposed to foreign military interventions, Cameron said the security of personnel would be of paramount concern.
READ MORE: Democracy, law and public opposition get in the way of war – British general

"But let me stress, we all want to see all the right force-protection arrangements in place but we should be playing a part in this.
"What happens in Somalia, if it's a good outcome, it's good for Britain, it means less terrorism, less migration, less piracy; ditto South Sudan," Cameron claimed, adding it is "absolutely vital that the international community works together to shore up stability in Africa."
The UK military has a long history of involvement on the continent and currently has troops permanently based in Kenya and Sierra Leone for training and peace support operations respectively.
LISTEN MORE: