Democracy, law and public opposition get in the way of war – British general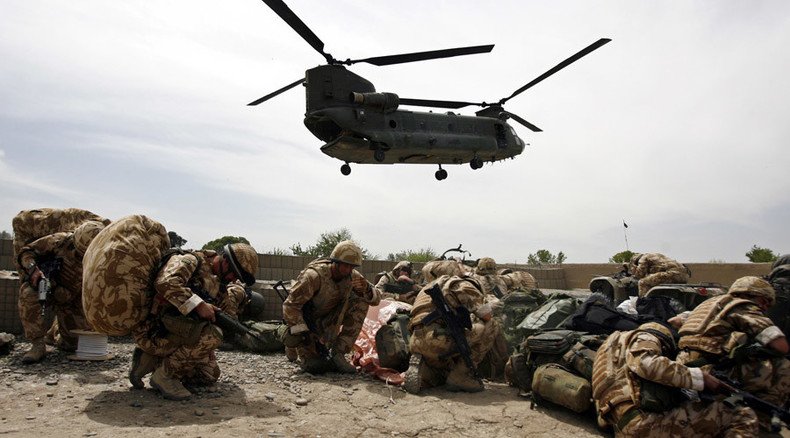 General Sir Nicholas Houghton, who is currently head of the British military, has bemoaned the limiting effects of democracy, law and public opposition to Britain's involvement in foreign wars.
He warned if the UK's enemies think the army will only fight as a matter of national survival it would give succor to Britain's international opponents, which would encourage "rather than deter revisionist states and their own ambitions."
"The more worrying constraints on the use of force lay in the areas of societal support, parliamentary consent and ever greater legal challenge," the general told an audience at the Chatham House think-tank on Tuesday.
He said such limitations could hinder Britain's "national interest" if it came to a fight.
"Such constraints are particularly significant when the desire to commit to the use of force is in support of operations which some might consider discretionary to the vital national interest," he said.
This could have a crippling effect on the UK's ability to present itself as a credible military power, he warned.
"And such constraints may impact on our ability to generate deterrence, which wholly depends on the perceivable credibility of our willingness to use force if necessary."
Britain's military role in the world and recent track record of expeditionary wars in Libya, Afghanistan and Iraq are likely to come under increasing scrutiny given the new leader of Her Majesty's Loyal Opposition is Jeremy Corbyn.
READ MORE: 'National security threat:' Meet the neocons' worst nightmare

Lifelong anti-war activist Corbyn is chairman of Stop the War coalition and vice-chair of the Campaign for Nuclear Disarmament (CND).
On Monday, the Sun newspaper attacked the new Labour leader for allegedly wanting to abolish the army as a whole.
In his comments on the issue, made during a speech on Hiroshima Day 2012, Corbyn said the measure of a nation's success ought to be health, high levels of employment and inspiration – not war.
"Wouldn't it be wonderful if every politician around the world instead of taking pride in the size of their Armed Forces did what Costa Rica have done and abolished their Army, and took pride in the fact they don't have an Army," he said.
You can share this story on social media: